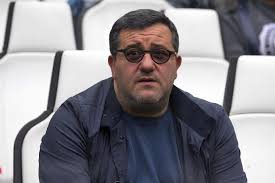 Manchester United are very close to signing Alexis Sanchez from Arsenal this month.
A deal has been struck between Manchester United and Sanchez. The player is set to receive £350,000-a-week-wage once he signs the contract.
However, both the clubs have not yet agreed on a deal with each other. The whole deal depends on Henrikh Mkhitarian moving to Arsenal as well. But the player is not convinced about the idea.
Also Read: Manchester United rejects Arsenal's move for superstar
His agent, Mino Raiola said, "Manchester United is not going to sign Sanchez unless Mkhi agrees to join Arsenal," Raiola told the Times.
"Mkhi is going to do what is best for him. He has two-and-a-half years left on his contract, so it's his decision."
"Sanchez is part of the Mkhi deal, not the other way around."
 When asked what the chances are Mkhitaryan will join Arsenal, Raiola told: "At this moment low, but life is dynamic."
Manchester United are willing to give more cash for the player but Arsenal are demanding a player in return as a replacement.
Anthony Martial was another name that came up in the discussion. But United have made it clear that the Frenchman would not be allowed to go to a direct rival in any circumstance.
Also Read: This is the worst Arsenal team I've ever seen, aside from one player – Jamie Redknapp