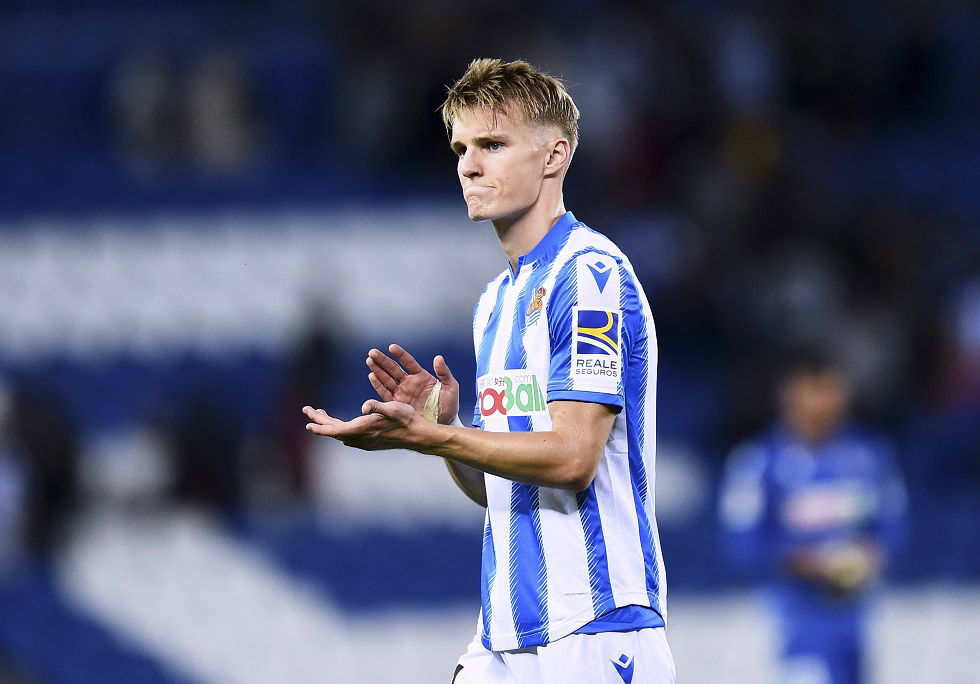 Martin Odegaard revealed that Real Madrid contacted him after his impressive start to the 2019/20 season.
The Norwegian midfielder, who arrived at the Santiago Bernabeu four years ago, is currently on loan with Real Sociedad. He has previously spent time with Dutch outfits, Heerenveen and Vitesse to develop his game.
Odegaard has started the season in outstanding form, showcasing his creative abilities while also grabbing 4 goals and assists in 8 appearances. Claims were made that Los Blancos could recall him in January even though his loan spell is set to run till 2021.
"I am in contact with Real Madrid, as sometimes they write to me to tell me how they see me," he told Eurosport Norway. "They have congratulated me and praised my good start in the league. They have told me that they are happy with me. The idea is to respect [the loan deal]. I am happy at the team, and so I want to continue here until my two years end."
Real Madrid are going through internal struggles even though they are leading the La Liga charts. Zinedine Zidane has been left with a dearth in midfield options after injuries to Marco Asensio and Toni Kroos.
See Also: Barcelona vs Real Madrid 2019/20: Match Date, Start Time, Channels