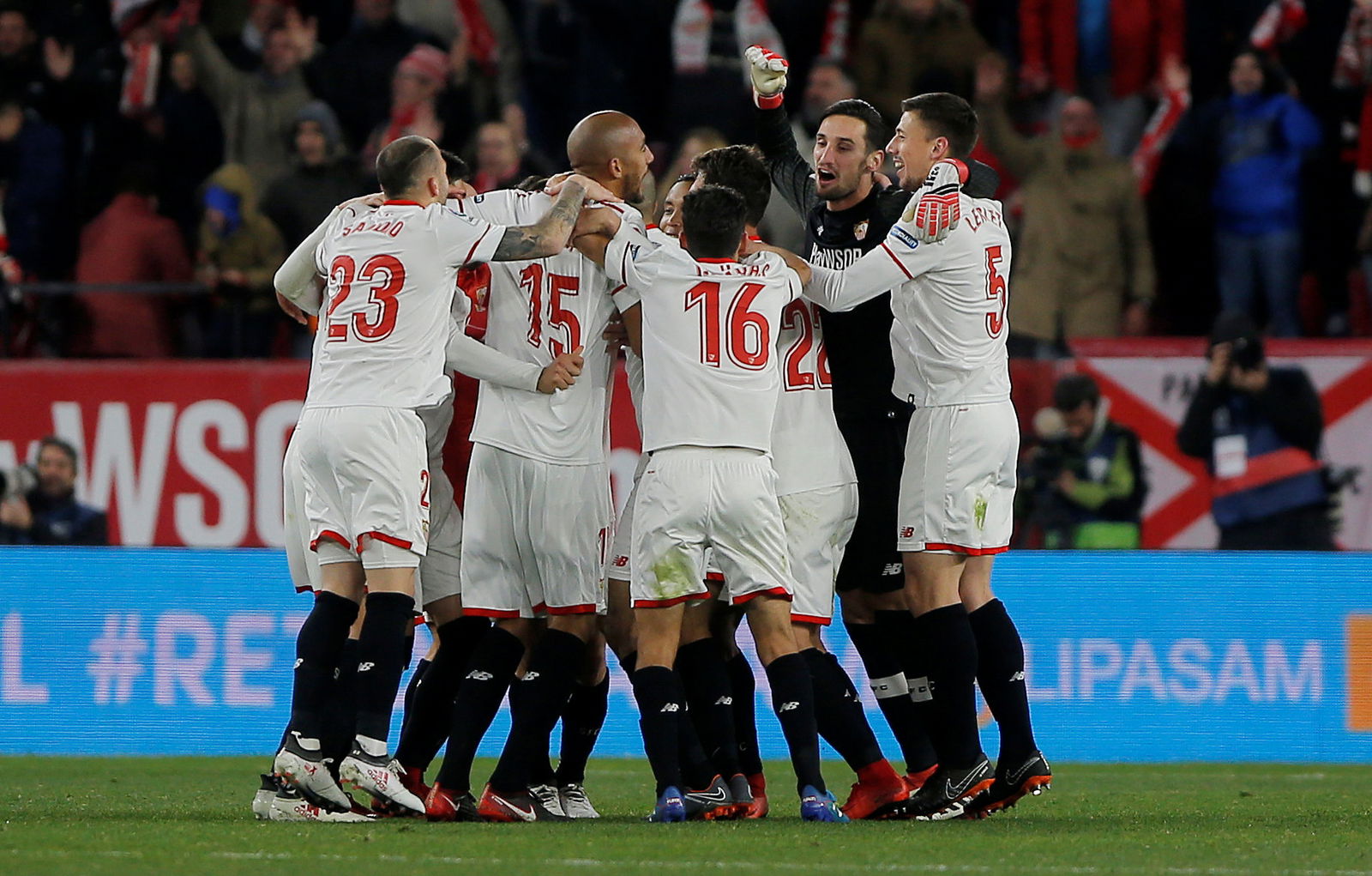 Sevilla have threatened to quit the Supercopa de Espana if their opponents Barcelona name more than three Non-European Union players for the match. Yesterday, the Spanish Football Association said that their wouldn't be any restrictions on Non-EU players as it was unprofessional. However, Sevilla think differently.
A statement on the club's official website read, "Sevilla FC is surprised by the RFEF [Spanish football federation]'s statement 24 hours before the Super Cup. It has stated that as many non-EU players as desired can be registered. In their last notice for the 18-19 season, only three were due to be permitted, without exception. The club's legal department is studying the matter and should FC Barcelona submit a team with more than three non-EU players, it would present possible ground for withdrawal on account an improper line-up."
Arturo Vidal, Malcom and Arthur will probably take the three slots. However, Barcelona have taken a fourth Non-EU player for the Supercopa de Espana in Marlon. Lionel Messi and Luis Suarez already have EU citizenship while Philippe Coutinho has reportedly taken Portuguese citizenship through his wife.
Barcelona's coach Ernesto was not too thrilled by the rule change either. Valverde said, "As for the Supercopa not being a professional competition, I do not know what to tell you. I think that Sevilla are professionals and we are professionals. With all the trouble we have had this week with non-EU squad members, they could have warned us before."
The Supercopa de Espana will be held today at the Stade Ibn Batouta in Tangier, Morocco. In the competition's 36-year history, this is the first time that it will be a one-legged match.