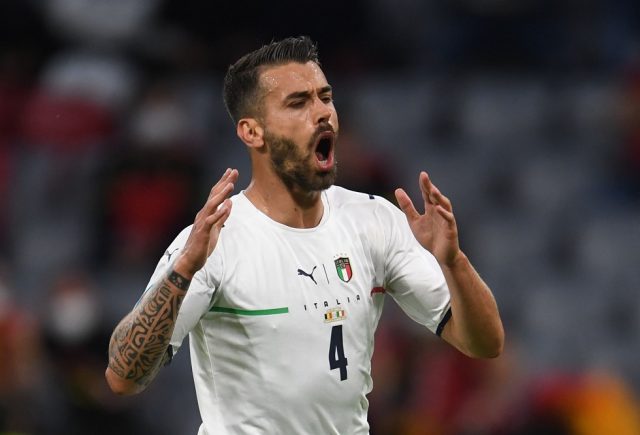 Leonardo Spinazzola was a standout performer for Italy in this year's European Championships.
Roberto Mancini acknowledged the impact the defender had on the team, playing from left-back.
Unfortunately, Spinazzola could not finish the tournament. He snapped his Achilles against Belgium in the quarter-finals and had to watch Emerson Palmieri replace him in the semi-final and final.
"Spina was the best full-back in the Euros, he was a fundamental player for his strength, his pace, his technique, and he didn't deserve this serious injury during such an important game," Mancini said.
"It was a difficult moment for all of us and now we have something more to make us want to win this Euros, to do it for him, as right now he cannot do anything more for the team."
There was live footage showing Spinazzola hugged and saluted by his teammates. Just as the camera was about to cut out, he said, "Let's go and lift the trophy with crutches. Juuuust perfect…"
Spinazzola has definitely earned the spotlight placed on him. The 28-year-old AS Roma defender is now being pursued by a number of high profile clubs. Will the Euros secure him a future move elsewhere? That remains to be seen.
READ MORE: How much will the Euro 2021 winner get in prize money?