Which stars could have been a blue?
Chelsea have spent some incredible amounts of money in recent years.
And for the most part of the Roman Abramovic era, money has got them exactly the players they wanted. They've signed legends since he arrived, for some big cash.
But it's not always worked out for them, sometimes the bids fail. Sometimes the players they want get even better offers, sometimes clubs won't let their players leave, and sometimes the player simply doesn't want to pay for Chelsea.
As much as they've pulled off some fantastic signings, Didier Drogba and Michael Ballack for example, they've missed out on some quality players, let's take a look at the best of the ones that got away for Chelsea Football Club.
10) John Stones – Now of Manchester City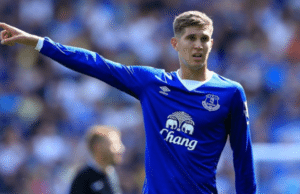 Mourinho wanted to sign Stones during his second spell in charge of Stamford Bridge, but Everton refused to sell. He's now performing well under Pep Guardiola at Manchester City.