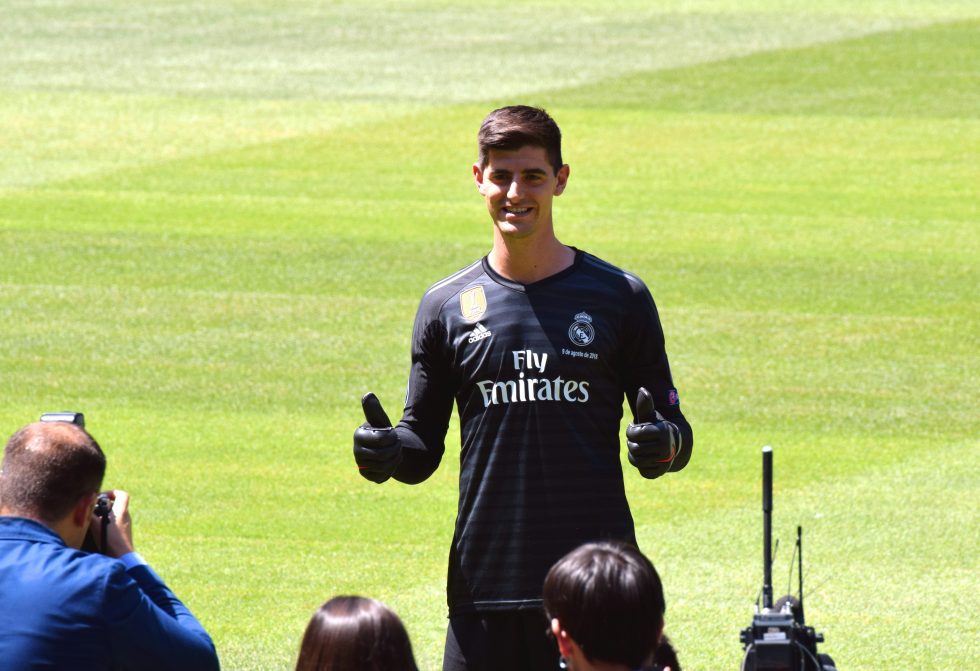 Real Madrid shot stopper Thibaut Courtois has a go at his critics as he defends his footwork.
Since his much hyped transfer to Real Madrid the Belgian keeper has had to face a lot of criticism. The 26 year old showed why Madrid were so desperate after him as he displayed a brilliant performance in the goal to resist Atletico Madrid players from inflicting further dmage in the Madrid derby.
The former Chelsea keeper had to wait for a brief period for his turn and since then he has been trying to put his best shift in the Madrid shirt. Modern managers prefer to build the attack from the back and when it comes to passing the ball Courtois's ability has been criticised a number of times.
The former Atletico Madrid keeper said, "I'm not bad with my feet.
"I may not be among the best, but I'm certainly not bad either. Sometimes I miss a long ball but I dare to play with my feet.
"The last ball on which [Nikola] Kalinic put pressure was given to [Raphael] Varane with my right. Many goalkeepers would have cleared that ball.
"Sometimes I give a bad ball, yes, but I know more goalkeepers who are, so to speak, phenomenal with their feet making more mistakes than me.
"I'm just doing what I have to do, and that's the most important thing."