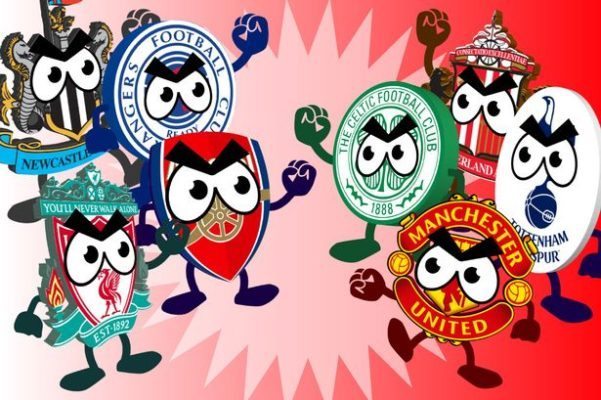 England's Greatest Football Rivalries
Which are England's Biggest Football Rivalries? Which is the biggest rivalry in English football? Football would be nothing without rivalries, and luckily in English football, we have plenty of feisty affairs to look forward to throughout the calender. We will be looking in to the biggest rivals in English Football and some of England's greatest Football rivalries.
Whether they be local derbies, or just random hatred between each other, there are numerous rivalries within English football, and today we are going to take a look into the top-10.
Some of these games take place every season because of the teams being in the same league, whilst others only come around if they are drawn together in a cup, but nevertheless, they are always special encounters.
10 England's Biggest Football Rivalries – Biggest Rivals in English Football
So lets start the list with the biggest and greatest rivalries in English football.
10. Manchester United vs Leeds United
In tenth place is the rivalry between Manchester United and Leeds United. This is a game which involves two Northern English clubs in a fixture that is sometimes referred to as the 'Roses Rivalry'.
Despite the two clubs not being directly local rivals, there is still hatred between the two clubs and there has been for several years now, making the times they meet extra special.
The last time the two met was five years ago when Leeds beat Manchester United at Old Trafford 1-0 in an FA Cup match. A Jermain Beckford goal was enough for the visitors on that day.
This fixture has become scarce ever since Leeds were relegated from the Premier League to the Championship.