5) King Fahd International Stadium – $510 Million (Saudi Arabia)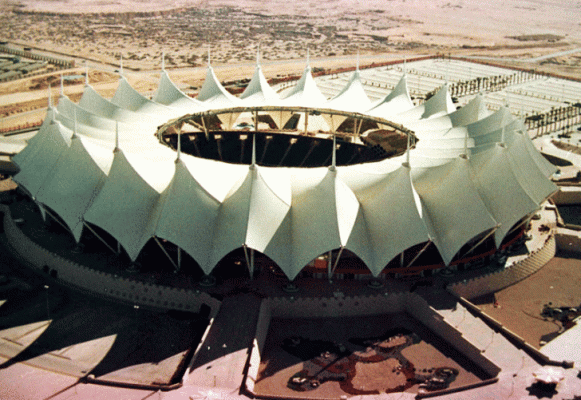 Besides the King Fahd International Stadium's capacity and the number of events hosted in it, it is also known for its amazing design and beauty which is simply breathtaking. Nicknamed Pearl of stadiums, the king Fahd International stadium has a total of 68,752 seats and cost $510 million to construct.
The stadium hosted the FIFA World Youth Championship in 1989 and features the video game FIFA from 2013-2016.