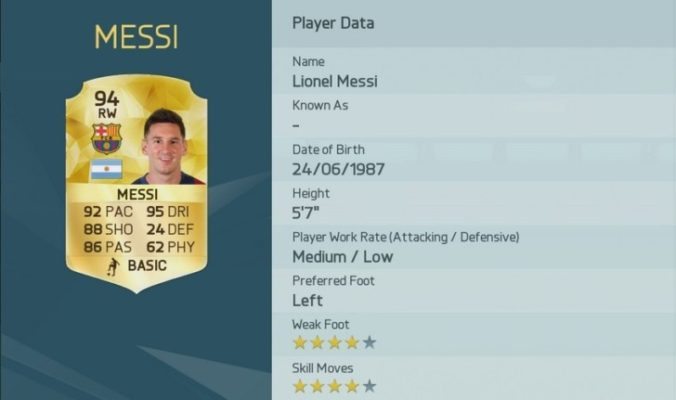 Top 10 FIFA 16 Player Ratings Revealed!
Which footballers make the Top 10 FIFA 16 Player Ratings list? Have you thought of upgrading your gaming to the new and yet to be released FIFA 16 and been wondering on what are the new player ratings on the new EA Sports game? well if you have then worry not as we have prepared a list of the Top 10 FIFA 16 Player Ratings.
FIFA 16 is set to be released on the 22nd of September 2015, but EA Sports has already revealed the new player ratings, who will be the most rated player on it ? Lionel Messi? Ronaldo? Eden Hazard? well let's find out in the list below. The game is the first in the FIFA series to have female players and is definitely the best yet!.
Top Ten Players on FIFA 16 Based on Player Ratings
Previously we published the Top-10 Overrated players on FIFA 15 & Top 10 Footballers FIFA 16 need to Improve! if you haven't seen these make sure you do, also look out for the Top 10 Premier League Players in FIFA 16 Revealed!
10. David Silva – Manchester City/Spain – 88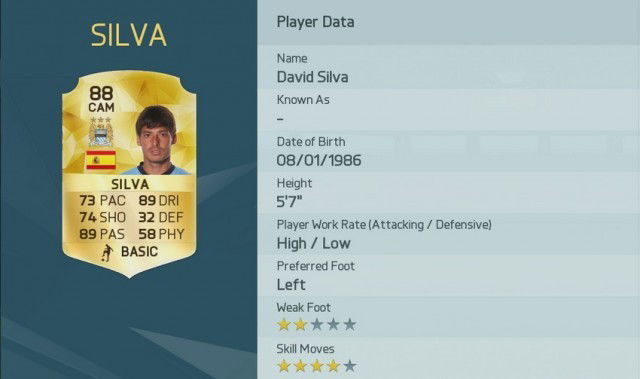 Starting the list of the Top 10 FIFA 16 Player Ratings is Manchester City and Spanish playmaker David Silva, the Spaniard has a FIFA 16 rating of 88 making him the tenth player on the list, he is well known for his passing accuracy and dribbling ability, he is not the fastest player in FIFA 16 but he is certainly one of the best players in the video game.
David Silva is more of an attacking player than a defensive player and might be offensive when it comes to counter attacking football as he has the vision to pick out a good pass onto players in great positions.