Celebrating two years in charge for Jurgen Klopp- Best Jurgen Klopp moments
Jurgen Klopp has brought passion, memories, and most importantly, progress to Anfield. So here we look at the best Jurgen Klopp moments since he arrived at Anfield.
Upon arrival, Klopp was known for his charismatic, lively and passionate personality from his time at Borussia Dortmund. He thrived under the spotlight and portrayed himself as a friendly, happy man who didn't take his job or life too seriously. So now, we have the best Jurgen Klopp moments since he arrived at Liverpool.
We've seen more of that same behavior during his time at Liverpool, and we've picked out 10 special Jurgen Klopp moments from the last two years that brilliantly sum up the fantastic character that is Jurgen Klopp.
Top 10 Best Jurgen Klopp moments:
10) 'The Normal One'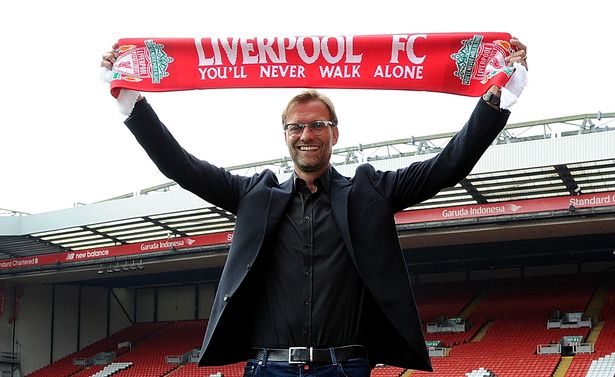 There are two ways to introduce yourself to English football. One is the way of Jose Mourinho, who's self-confidence grabbed the spotlight as he branded himself 'The Special One' in his very first presser as Chelsea boss. Or, the complete opposite, the Klopp approach, humble but quietly confident. So humble, you describe yourself and 'The Normal One' the first time you face the press. Klopp's opening press conference was insightful and fascinating as he laid down his ambitions for his time as Liverpool boss.