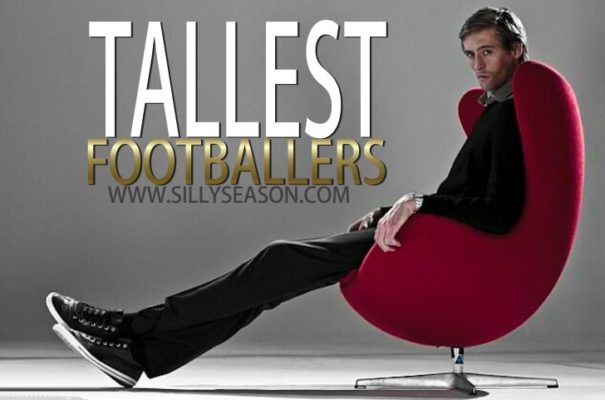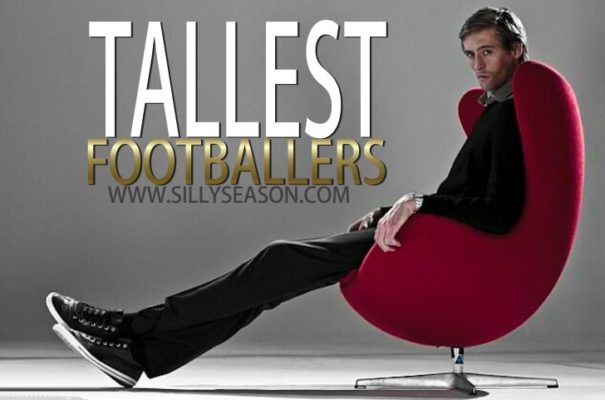 Top 10 Tallest Football/Soccer Players In The World
World's tallest footballers? Who are the tallest football players in the world? Who are the tallest footballers in World right now? Well fear not, SillySeason have you covered and have identified the 10 tallest footballers in the world.

Automatically most fans will think of Peter Crouch when you say name a tall footballer, but surprisingly, he doesn't make the top-10 list with the tallest footballers in the world as being 6 ft 7 just isn't tall enough.
On this list will be players you've probably never heard of, but we will provide you with a bit of background history and also show you just how tall they are.
Top 10 Tallest Footballers In The World
Who is the tallest footballer? I know what you have all been wondering. So without wasting anymore time, lets take a look into the giants of the footballing world. Our next list will be with the shortest football player in world. This is a list of the tallest professional footballers.
10. Kjell Petter Opheim – 2.03 m (6 ft 8 in)
Kjell Petter Opheim is one of the Top 10 Tallest Footballers In The World. The 33-year-old goalkeeper stands at 6 ft 8, which is quite important considering he is a goalkeeper.
For those of you who haven't heard of him, which is most likely all of you, Opheim currently plays in the Norwegian third division with a team called Stryn Soccer.
He has previously played for teams like; Oslo East, Manglerud Star, Lyn and Moss.
Now you will never forget the name of this Norwegian giant.