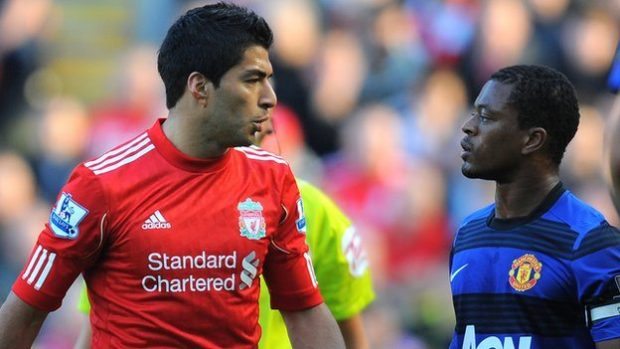 Top 10 Stunning Premier League moments!
Stunning Premier League moments no one will ever forget!
Football is an incredible thing. At times it can bring such joy and happiness, but at times it can completely destroy your life (not an exaggeration at all). So here are some of the most Stunning Premier League moments in football. 
The Premier League is possibly the most iconic league in the world, and down the years, we've seen it all. So many funny, dramatic, and heartbreaking moments have been produced, and we're going to pick the 10 best ones. Not every moment in this list is controversial, just moments that will live forever in the memory of Premier League fans. This is the list of the Top 10 Stunning Premier League moments in football.
Top 10 stunning Premier League moments in football
10) Emmanuel Adebayor runs the length of the Etihad pitch to celebrate in front of Arsenal fans – September 12th 2009
Manchester City was the second Premier League club Emmanuel Adebayor played for, and was one of the players signed soon after the rich funds of Sheikh Mansour was introduced to the club. After leaving Arsenal on bad terms and being accused by fans of being a money grabber, he enjoyed a sweet moment at the Etihad in 2009, so sweet that he ran the entire length of the pitch to run and slide onto his knees in front of the travelling Arsenal fans.