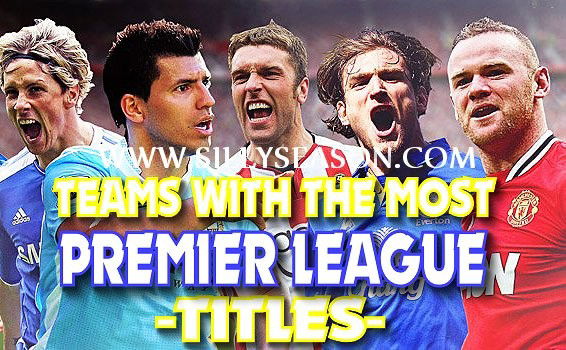 Top 5 Teams With Most Premier League Titles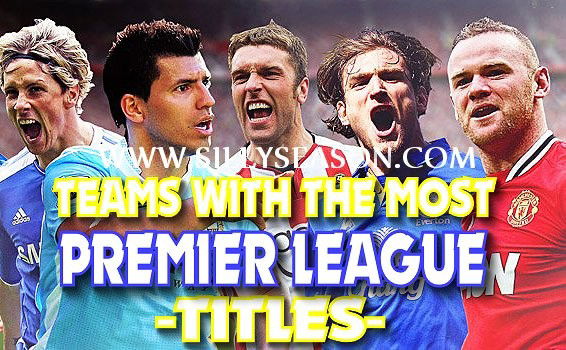 Who has won the most Premier League titles so far? Chelsea Football Club secured the 2015 title in comfortable fashion, but what other English clubs will go down as previous Premier League winners. How many Premier League titles have Arsenal, Chelsea, Liverpool or Manchester United won? You will soon know how many times have Arsenal, Chelsea, Liverpool or Manchester United won the Premier League and which Premier League team has won the most trophies.
Top 5 Premier League Winners of all time

With the 2014/2015 campaign done and dusted, it's time to look back at previous Premier League title winners, and considering there have only ever been five winners, it shouldn't take that long. SillySeason takes a detailed look into the five teams that have managed to lift the English title. Steven Gerrard, look away now!
5. Blackburn Rovers – 1 Premier League Title
Blackburn Rovers were the 1994/95 Premier League champions and probably the biggest shock in the history of the competition.
They won the league by just one point, finishing on 89 points, above Manchester United who finished the league with 88 points.
Players like Alan Shearer, the Top Premier League Top Scorer of All Time and the Player with Most Premier League Hat-tricks and Henning Berg, one of the players to have won the Premier League with two different clubs, helped guide Rovers to their first ever and only Premier League title.
It was that season that also saw Alan Shearer win the Premier League Golden Boot and the PFA Players' Player of the Year award with Blackburn, whilst manager Kenny Dalglish won the Premier League Manager of the Season award.
Things aren't so rosy now however for Blackburn as they are currently in England's second division, known as the Championship.