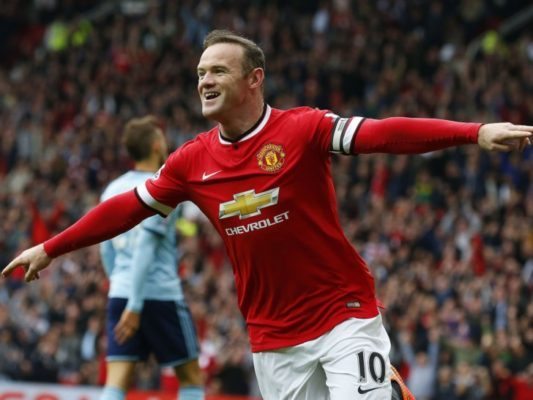 Chinese outfit desperate to land Manchester United star
Manchester United captain will be offered an astonishing £75million deal by the Chinese Super League, according to reports.
The Red Devils striker is wanted in China to become the face of football out there and they are ready to offer him big-bucks in order to convince him to complete the move.
The club trying to lure Rooney to China is Shanghai SIPG, who is currently managed by former-England manager Sven Goran Erikkson, and they are willing to offer the forward a three-year deal.
Mega-Deal
According to reports, the Chinese club is willing to offer Rooney a staggering £75m-a-year, making him one of the highest paid sportsmen ever.
The 30-year-old currently earns around £300k-a-week at Manchester United, but with this new challenge proposed to him, he could be ready to take Shanghai up on their offer.
China have had players like Didier Drogba and Nicolas Anelka in the past, but they believe Rooney could become their face of football out there and help the reputation and the image of the game grow.
Written by Alex Batt – @AlexBatt