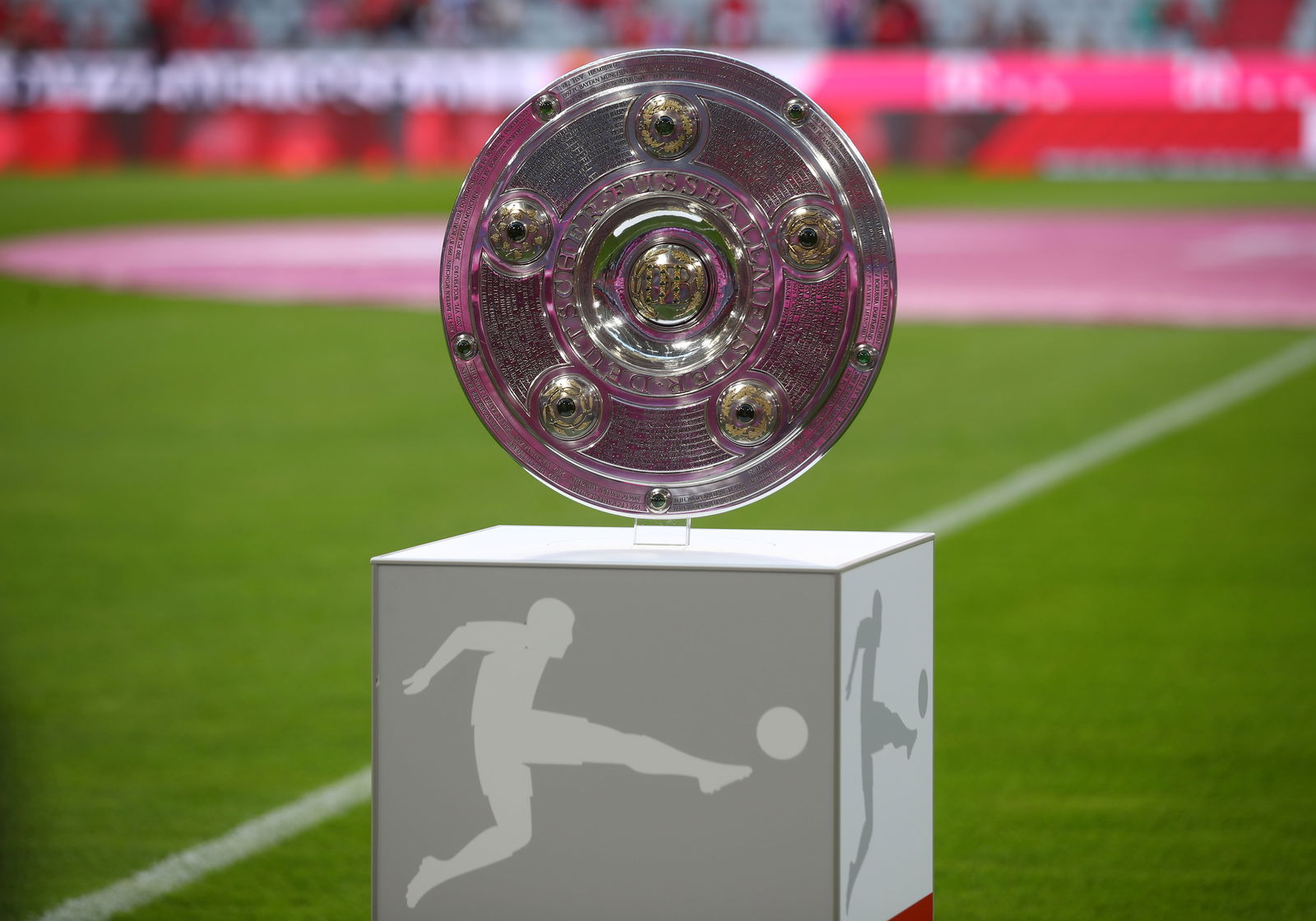 Bundesliga Winners List – Past all time winners 1963-2022
Bundesliga Winners List – Past all time winners 1963-2022? Which football clubs in Germany have won the German Bundesliga before? Have you ever wanted to find out which clubs have won the Bundesliga before? Well, if you have then worry not because we have prepared a list of the Bundesliga Winners List – Past all time winners 1963-2022. Watch & Bet on Bundesliga Here =>

List of Bundesliga Past Winners (1963-2022)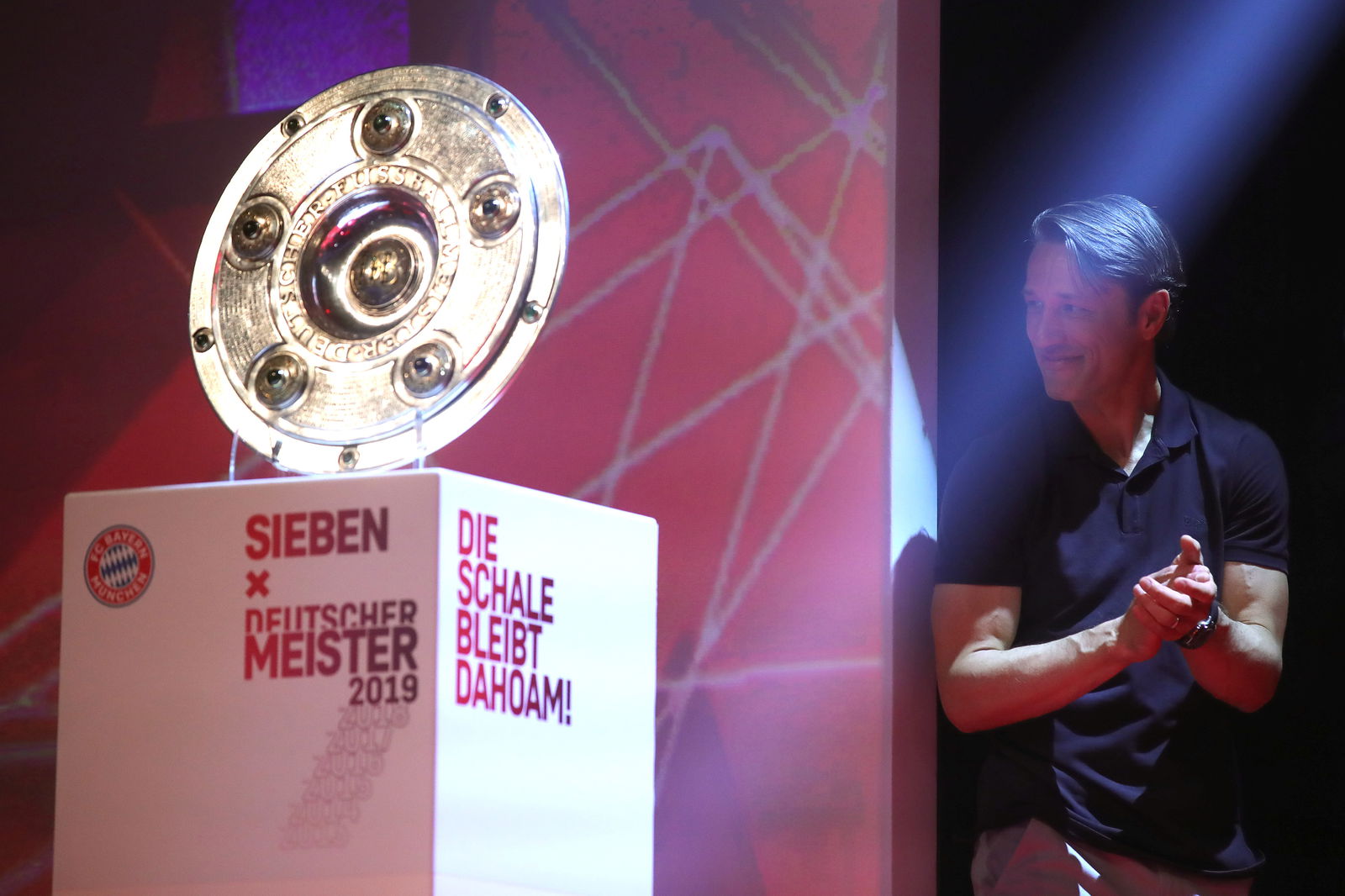 The Bundesliga winners are the annual winners of the highest association football competition in Germany. The history of the German football championship is complex and reflects the turbulent history of the country through the course of the 20th century
The Bundesliga is one of the top leagues in Europe with big teams such as Bayern Munich and Borussia Dortmund. It is contested by 18 teams and operates on a relegation and promotion system. In recent years Bayern Munich has been the best team in the league winning the last ten trophies consecutively, the last time any other team won the league was during the 2011/12 season when Borussia Dortmund won the league.
It is the top-tier league in Germany.
Team With Most Trophies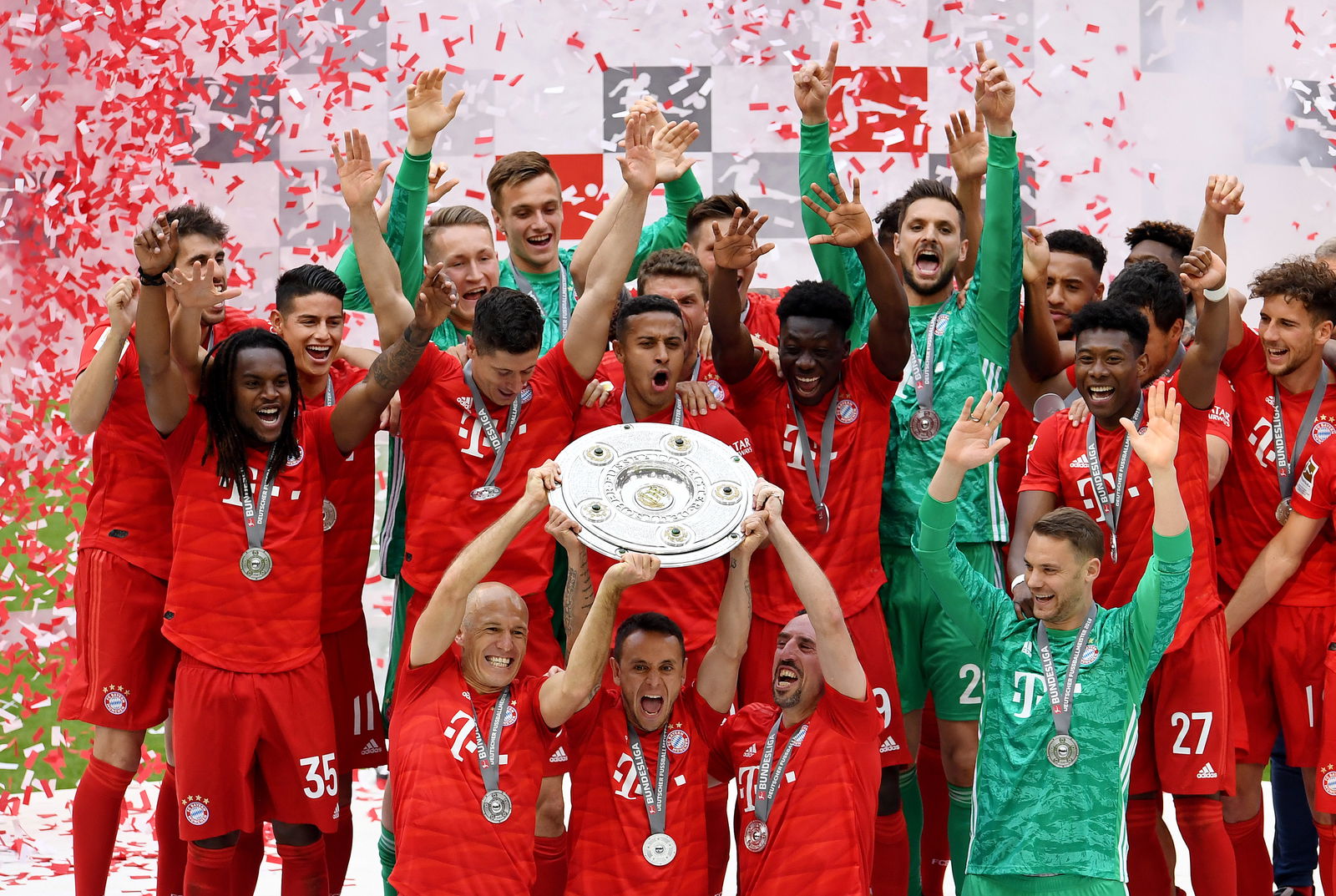 Bayern Munich holds the record for the most championships with 32, all but one of these (1932) coming in Bundesliga competition.
Who are the Bundesliga champions in 2022? Bayern Munich are winners of the 2021/22 Bundesliga. Previously we have published past winners on the following cups and leagues. Watch & Bet on Bundesliga Here =>
Bundesliga Winners List – Past all time winners 1963-2022
Here is the full list of the Bundesliga past Winners since 1963.
| Season | Champions | Runners-up | Third Place |
| --- | --- | --- | --- |
| 1963–64 | 1. FC Köln | Meidericher SV | Eintracht Frankfurt |
| 1964–65 | Werder Bremen | 1. FC Köln | Borussia Dortmund |
| 1965–66 | TSV 1860 Munich | Borussia Dortmund | Bayern Munich |
| 1966–67 | Eintracht Braunschweig | TSV 1860 Munich | Borussia Dortmund |
| 1967–68 | 1. FC Nürnberg | Werder Bremen | Borussia Mönchengladbach |
| 1968–69 | Bayern Munich † | Alemannia Aachen | Borussia Mönchengladbach |
| 1969–70 | Borussia Mönchengladbach | Bayern Munich | Hertha BSC |
| 1970–71 | Borussia Mönchengladbach | Bayern Munich | Hertha BSC |
| 1971–72 | Bayern Munich | Schalke 04 | Borussia Mönchengladbach |
| 1972–73 | Bayern Munich | 1. FC Köln | Fortuna Düsseldorf |
| 1973–74 | Bayern Munich | Borussia Mönchengladbach | Fortuna Düsseldorf |
| 1974–75 | Borussia Mönchengladbach | Hertha BSC | Hamburger SV |
| 1975–76 | Borussia Mönchengladbach | Hamburger SV | Bayern Munich |
| 1976–77 | Borussia Mönchengladbach | Schalke 04 | Eintracht Braunschweig |
| 1977–78 | 1. FC Köln † | Borussia Mönchengladbach | Hertha BSC |
| 1978–79 | Hamburger SV | VfB Stuttgart | 1. FC Kaiserslautern |
| 1979–80 | Bayern Munich | Hamburger SV | VfB Stuttgart |
| 1980–81 | Bayern Munich | Hamburger SV | VfB Stuttgart |
| 1981–82 | Hamburger SV | 1. FC Köln | Bayern Munich |
| 1982–83 | Hamburger SV | Werder Bremen | VfB Stuttgart |
| 1983–84 | VfB Stuttgart | Hamburger SV | Borussia Mönchengladbach |
| 1984–85 | Bayern Munich | Werder Bremen | 1. FC Köln |
| 1985–86 | Bayern Munich † | Werder Bremen | Bayer Uerdingen |
| 1986–87 | Bayern Munich | Hamburger SV | Borussia Mönchengladbach |
| 1987–88 | Werder Bremen | Bayern Munich | 1. FC Köln |
| 1988–89 | Bayern Munich | 1. FC Köln | Werder Bremen |
| 1989–90 | Bayern Munich | 1. FC Köln | Eintracht Frankfurt |
| 1990–91 | 1. FC Kaiserslautern | Bayern Munich | Werder Bremen |
| 1991–92 | VfB Stuttgart | Borussia Dortmund | Eintracht Frankfurt |
| 1992–93 | Werder Bremen | Bayern Munich | Eintracht Frankfurt |
| 1993–94 | Bayern Munich | 1. FC Kaiserslautern | Bayer Leverkusen |
| 1994–95 | Borussia Dortmund | Werder Bremen | Freiburg |
| 1995–96 | Borussia Dortmund | Bayern Munich | Schalke 04 |
| 1996–97 | Bayern Munich | Bayer Leverkusen | Borussia Dortmund |
| 1997–98 | 1. FC Kaiserslautern | Bayern Munich | Bayer Leverkusen |
| 1998–99 | Bayern Munich | Bayer Leverkusen | Hertha BSC |
| 1999–2000 | Bayern Munich † | Bayer Leverkusen | Hamburger SV |
| 2000–01 | Bayern Munich | Schalke 04 | Borussia Dortmund |
| 2001–02 | Borussia Dortmund | Bayer Leverkusen | Bayern Munich |
| 2002–03 | Bayern Munich † | VfB Stuttgart | Borussia Dortmund |
| 2003–04 | Werder Bremen † | Bayern Munich | Bayer Leverkusen |
| 2004–05 | Bayern Munich † | Schalke 04 | Werder Bremen |
| 2005–06 | Bayern Munich † | Werder Bremen | Hamburger SV |
| 2006–07 | VfB Stuttgart | Schalke 04 | Werder Bremen |
| 2007–08 | Bayern Munich † | Werder Bremen | Schalke 04 |
| 2008–09 | VfL Wolfsburg | Bayern Munich | VfB Stuttgart |
| 2009–10 | Bayern Munich † | Schalke 04 | Werder Bremen |
| 2010–11 | Borussia Dortmund | Bayer Leverkusen | Bayern Munich |
| 2011–12 | Borussia Dortmund † | Bayern Munich | Schalke 04 |
| 2012–13 | Bayern Munich * | Borussia Dortmund | Bayer Leverkusen |
| 2013–14 | Bayern Munich † | Borussia Dortmund | Schalke 04 |
| 2014–15 | Bayern Munich | VfL Wolfsburg | Borussia Mönchengladbach |
| 2015–16 | Bayern Munich † | Borussia Dortmund | Bayer Leverkusen |
| 2016–17 | Bayern Munich | RB Leipzig | Borussia Dortmund |
| 2017–18 | Bayern Munich | Schalke 04 | 1899 Hoffenheim |
| 2018–19 | Bayern Munich † | Borussia Dortmund | RB Leipzig |
| 2019–20 | Bayern Munich * | Borussia Dortmund | RB Leipzig |
| 2020-21 | Bayern Munich | RB Leipzig | Borussia Dortmund |
| 2021-22 | Bayern Munich | | |
† Double
* Treble

Also have a look at: