Euro 2024 highest paid players – who are the Euro 2024 highest paid football players?
Euro 2024 highest paid players? Who are the Euro 2024 highest paid players? Euro football team that pay the player well? Do you know which players get a lot of money? 
Well the likes of Neymar and Lionel Messi earn a lot, but they do not qualify for the Euro 2024 highest paid players since they are South American players! Watch & Bet Football Live =>

Euro 2024 highest paid players
The European Championships in summer 2024 are just around the corner and at the tournament, we will see the big stars from Europe's best football clubs. 
Cristiano Ronaldo, Erling Haaland and Robert Lewandowski are just three of the many stars who will participate at Euro 2024, which gets underway next year.
So are Europe's best-paid footballers? And who earns the most? Silly Season takes a look at the Euro 2024 highest paid players! Watch & Bet Football Live =>
Special Mention – Robert Lewandowski  (Barcelona, Poland):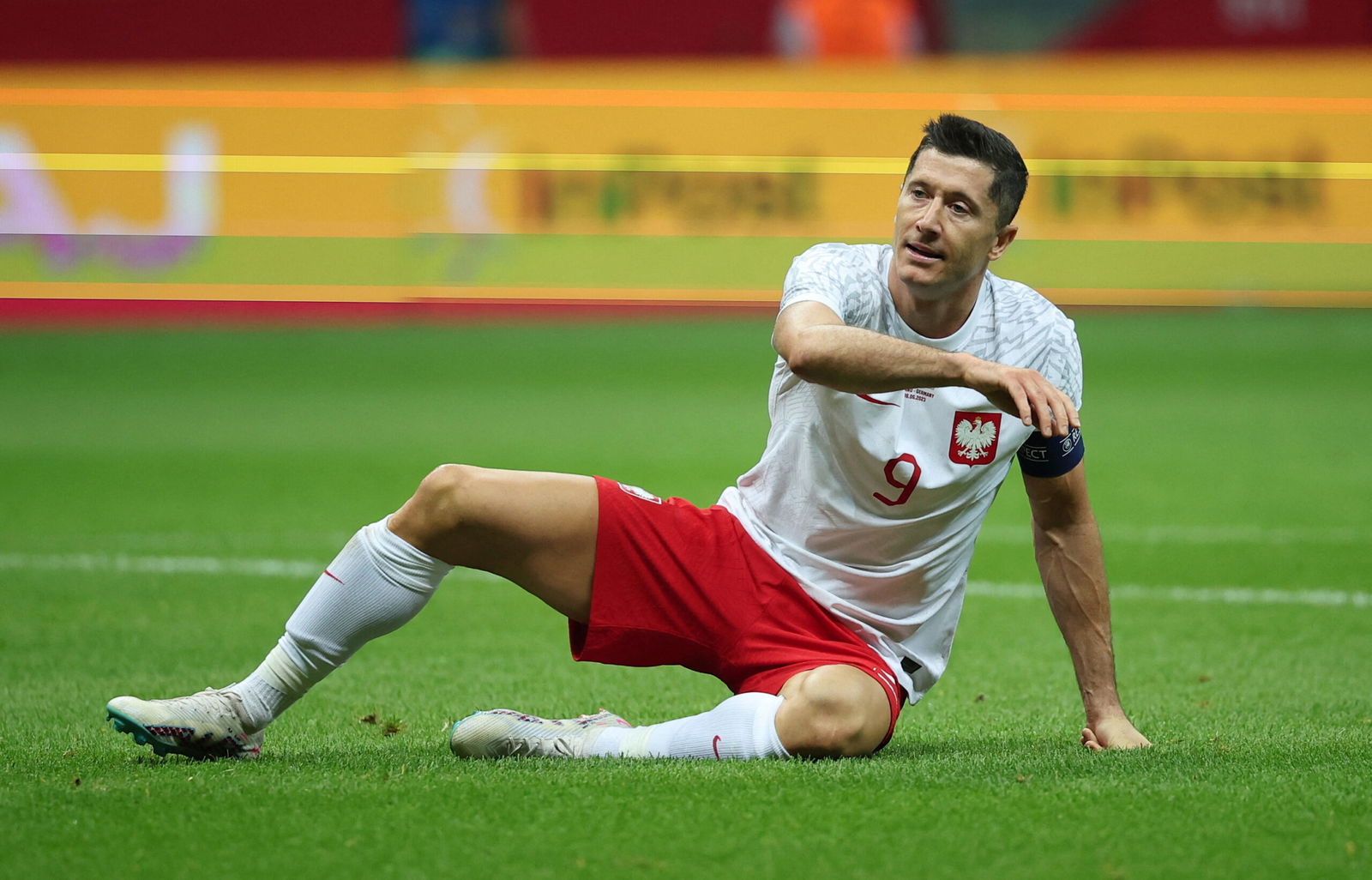 Annual Salary – $27 million (€24.0 million)
The Polish forward is one of the best players in the La Liga right now. He had a productive season with Barcelona and won the Golden Boot in the 2022/23 campaign.
He was signed for €45 million on a four-year contract from Bayern Munich in the summer of 2022. Lewandowski scored 23 La Liga goals and bagged seven assists and help Barcelona clinch the title for the first time in four years.
After a brilliant season, major Saudi Arabian clubs are looking for a potential move for the veteran forward. But he denied a move and reassured that he wants to continue playing for the Catalan giants beyond this summer. Watch & Bet Football Live =>
5. Erling Haaland (Manchester City, Norway):
Annual Salary – $35 million (€31.6 million)
The 22-year-old Norwegian striker has been sensational for the Cityzens in his debut season as he led the team to a treble for the first time in the club's history. He has quickly emerged as one of the hottest properties around and has been worth every penny to Pep Guardiola. He has racked up 52 goals in all competitions last season and won the Premier League Golden Boot with 36 goals. Watch & Bet Football Live =>
4. Kevin de Bruyne (Manchester City, Belgium):
Annual Salary – $36 million (€31 million)
The 32-year-old won the treble with Man City last season and is currently one of the highest earners in the world. He is the only footballer who gave more assists in Europe .
He is a pure Guardiola player, a successor to Barcelona pass-masters Xavi and Andres Iniesta. It took Guardiola to harness the best of the Belgian too. And no one benefitted more from this gift than Man City's forward Erling Haaland. Watch & Bet Football Live =>
3. Jordan Henderson (Al Ettifaq, England)
Annual Salary – $42.6 million (€40 million)
Liverpool's former captain Jordan Henderson made into the list as the third highest-paid players in Euro 2024 qualifiers.
He is making regular start for England. He has been an excellent player who made history for Liverpool by winning all the major trophies.
He moved to Al Ettifaq in the summer to make a new start in Saudi Arabia. His high wages makes him the most earning footballer in England squad. Watch & Bet Football Live =>
2. Kylian Mbappe (Paris Saint Germain, France):
Annual Salary – $63.6 million (€58.1 million)
The teenage prodigy who won the 2018 edition of the FIFA World Cup is a superstar now. People tend to forget he is only 23 still and has a whole career ahead of him.
Just to give a perspective, Mbappe was not even legal the last time the Euros were played. And it was in 2016 in France! And now he is one of the most dangerous forwards in the game!
He is a born scorer and a natural winner. At PSG, he has overtaken the controversial star Neymar as the club's main man and has done well week in and week out. He is there to help the Paris-based outfit win back-to-back league titles.
This summer he is expected to leave the French capital! Deservedly, he is one of the highest earners in Europe! Watch & Bet Football Live =>
Euro 2024 highest paid players – #1
1. Cristiano Ronaldo (Al-Nassr, Saudi Arabia):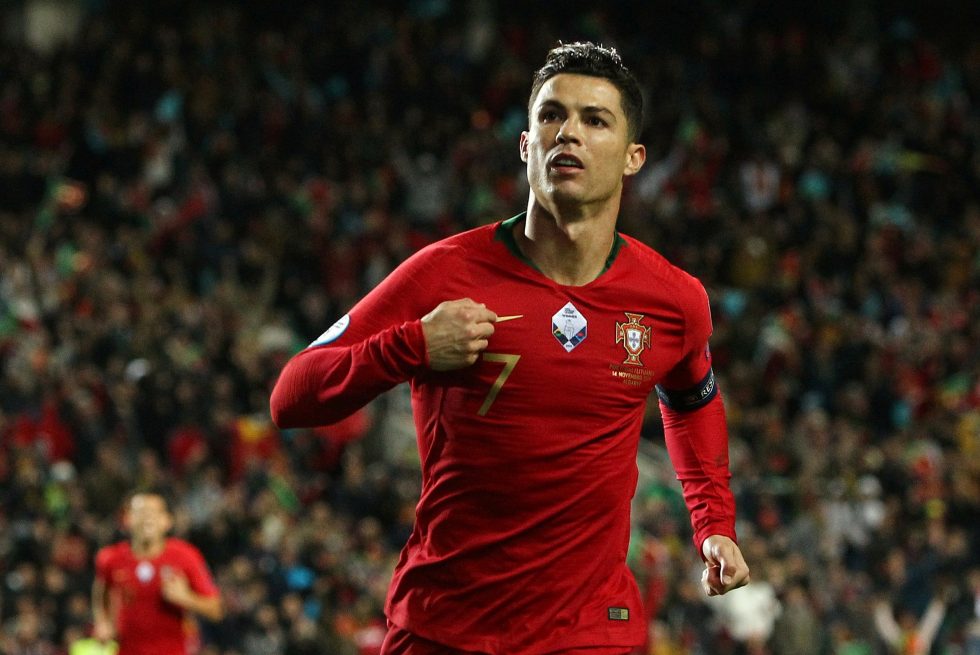 Annual Salary – $177.0 million (€160.4 million)
When you speak of big events and big players and big earners. How can you forget the biggest of them all? Cristiano Ronaldo has delivered everywhere and still keeps doing so!
He will go down in the game as one of the finest players ever. And although the debate of Ronaldo versus Messi may never be settled. One thing is for sure. In the international circuit both these geniuses has had to piggy back their average national sides. Over there Ronaldo has outshined Messi.
The captain of the 2016 European championship team will always have one hand over his arch-nemesis. When it comes to international trophies, it is CR7 ahead!
Ronaldo left Man United in 2022 and joined Al-Nassr and is currently the deservingly highest earner in Europe! Watch & Bet Football Live =>
See also: 
UEFA Euro live stream online? See all Euro 2024 Broadcasters!
Read more about Euro 2024 at www.uefa.com.