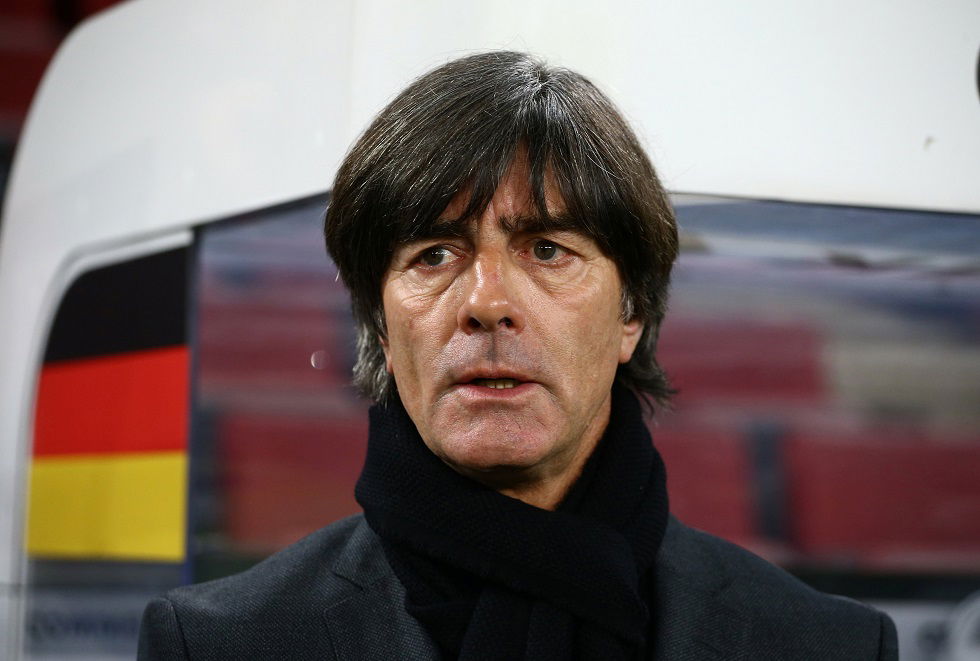 Euro 2020 Head Coach Salary Revealed
Euro 2020 Head Coach Salary? Who is the highest-paid head coach at the Euro's 2020? Have you ever wanted to find out how much every single coach at the Euro 2020 get's paid yearly? Well, if you have then worry not because we have prepared a list of salaries for coaches who are leading a team at the Euro 2020. Watch & Bet Here =>
Football management is a lucrative profession but you need to be the best to reach that position. It is very demanding and there is a constant change hiring and firing of personnel as teams compete for success. It's not just professional clubs that have to fight for the best coaches but international associations as well.

Luckily, the ones who do get hired, also get paid handsomely. Of course, the levels differ as per the financial landscape of each country. The European powerhouses like Spain, Germany or France are able to pay their coaches much more than some of the less popular footballing nations like Croatia or Iceland.
We have noticed a ridiculous hike in payment up in the Far East where Chinese footballers and coaches get paid ludicrous sums of money. Legendary Italian coach, Marcello Lippi was reportedly paid $28 million (£21m) a year to head the Chinese national team. That is just bonkers!

Highest-paid Football Manager Euro 2020
Who is the highest-paid football manager at Euro 2020? Best paid football manager Euro 2020? Germany head coach, Joachim Low is the best-paid manager at Euro 2020.
Germany head coach, Joachim Low is the highest-paid head coach leading a team in the Euro 2020 with an annual salary of €3.85 million. He is followed by 2018 World Cup winner, France's Didier Deschamps, who earns £3.5 million annually.
At the number three spot is Spain's Luis Enrique, who replaced Julian Loptegui after the former's sacking ahead of the World Cup. Enrique, the former Barcelona manager earns north of €3 million per year and after him, comes Portugal boss, Fernando Santos at around €2.5 million.
Russia are said to be paying Stanislav Cherchesov a fee of €2.6 million (£2.2m/$3m) a year. He justified that figure by easily qualifying for the Euro 2020. Goal.com thinks such a high figure is not surprising when considering the amount of money Russian clubs like Zenit St Petersburg are splashing around.
One name who is a shock miss in the top five has to be England boss, Gareth Southgate. With the financial pedigree of the country's top division football leagues, one ought to think the head coach will be paid in relative amounts. Southgate comes in at sixth with a recorded salary of  €2.1 million (£1.8m or $2.3m) a year.
Even the coach leading the current best team in Europe, according to the recent FIFA rankings, Roberto Martinez is only earning £515,000 a year to lead the Belgium Red Devils.
List Euro 2020 Head Coach Salary Revealed
Some head coaches on this list earn even less than some players earn in a week at club level.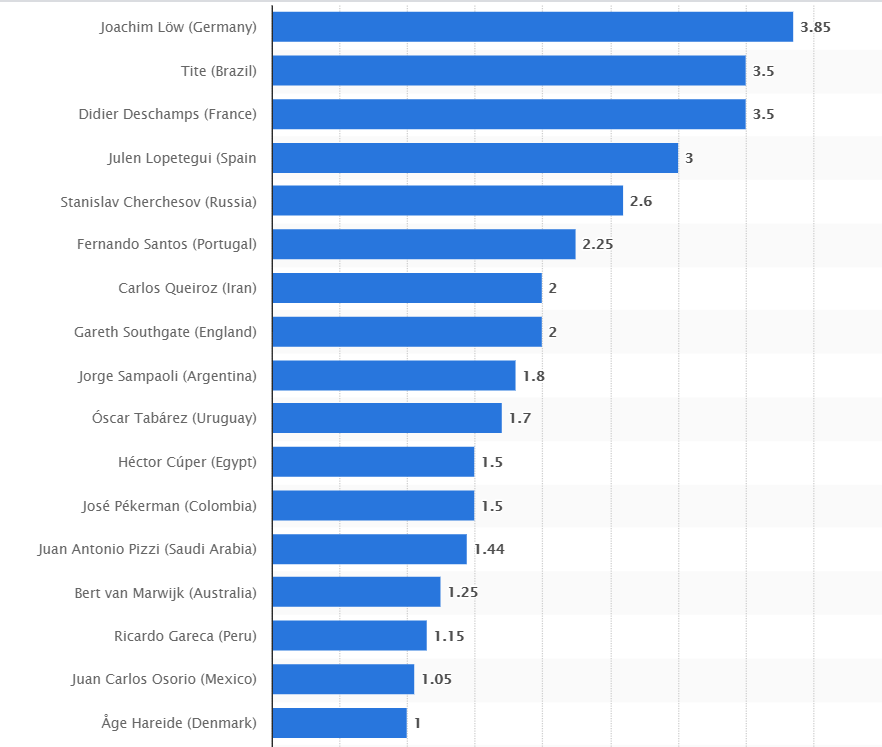 Salaries For Every Euro 2020 Manager
Let's now have a look at the full list of Each Coach leading a team at the Euro's 2020 Salary. Enjoy!
Joachim Loew (Germany) €3.8m
Didier Deschamps (France) €3.5m
Fernando Santos (Portugal) €2.5m
Martin O'Neill (Ireland) €2m
Gareth Southgate (England) €2m
Age Hareide (Denmark) €900,000
Zlatko Dalic (Croatia) €700,000
Ronald Koeman (Holland) €600,000
*Roy Keane (Ireland assistant manager) €600,000
Ryan Giggs (Wales) €400,000
Andriy Shevchenko (Ukraine) €360,000

Read more
Euro 2021 live stream online? See all Euro 2020 TV channels!
Read more about Euro 2020 at www.uefa.com.