Most Expensive Football Player Transfers – All Time Top 10
Who are the Most Expensive Football Player Transfers Of All Time? Have you ever wanted to find out which players are the most expensive of all times? Well, if you have then worry not because we have prepared a list of the Most Expensive Football Player Transfers Of All Time. Watch & Bet Football Here =>

Big teams around the world spend a lot of cash to bring in top class players from around the globe, so that they can still remain as the top football elites. An example of a big spending football club is Real Madrid, The Spanish giants have spent a lot over the years to keep their title is one of the top European team.
The Los Blancos splashed out £86 million for Gareth Bale's services in 2013. In 2014, they continued with their spending bringing in Colombian superstar James Rodriguez for £63m after he showed what he can do at the biggest stage in football (FIFA World Cup).
This list shows that top clubs like Real Madrid, Paris Saint-Germain, Chelsea, Barcelona, Manchester United, Manchester City and others are not afraid to spend to lure the best players into their teams. Let's now have a look at the list of the Top 10 Most Expensive Football Transfer Ever.
Most Expensive Football Player Transfer Of All Time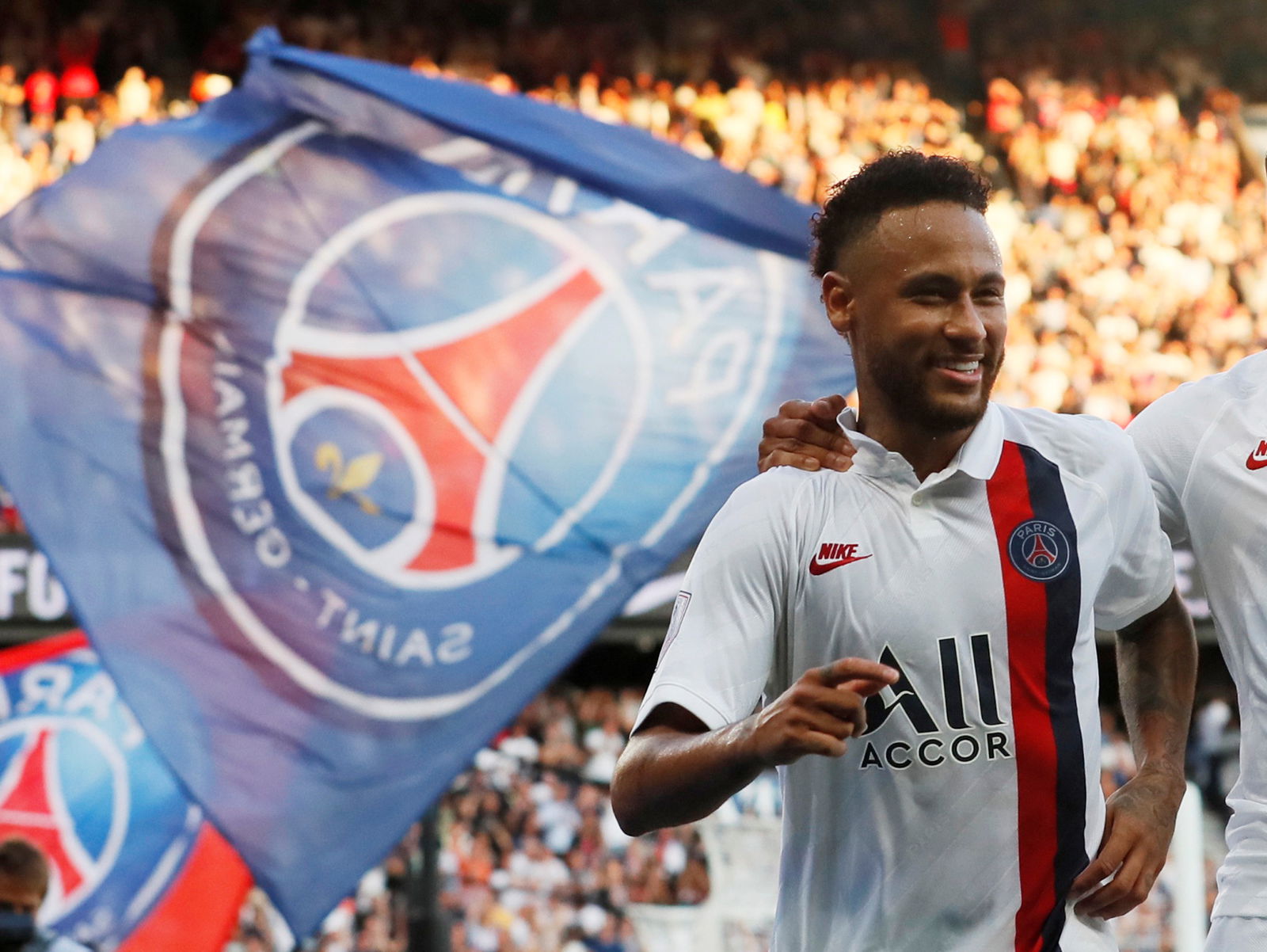 Who is the most expensive player? What is the Most Expensive footballer player transfer? Neymar is the most expensive player following his transfer from Barcelona to PSG in the summer of 2017 for a world-record fee of almost £200 million surpassing the record set by Paul Pogba in 2016 after joining Manchester United.
Most Expensive Transfers of All Times
Here are the Most Expensive Transfers in Football of all times. Enjoy!
| | | | | |
| --- | --- | --- | --- | --- |
| # | Players (Nation) | Year | Club Transfer | Transfer fee |
| 1 | Neymar (Brazil) | 2017 | Barcelona to PSG | €222 million |
| 2 | Kylian Mbappe (France) | 2017 | Monaco to PSG | €145 million (+€35m) |
| 3 | Joao Felix (Porugal) | 2019 | Benfica to Atletico Madrid | €126 million |
| 4 | Philippe Coutinho (Brazil) | 2018 | Liverpool to Barcelona | €120 million (+€40m) |
| 5 | Antoine Griezmann (France) | 2019 | Atletico Madrid to Barcelona | €120 million |
| 6 | Jack Grealish (England) | 2021 | Aston Villa to Manchester City | €117m |
| 7 | Romelu Lukaku (Belgium) | 2021 | Inter Milan to Chelsea | €115m |
| 8 | Ousmane Dembele (France) | 2017 | Dortmund to Barcelona | €105 million (+€45m) |
| 9 | Paul Pogba (France) | 2016 | Juventus to Man United | €105 million |
| 10 | Gareth Bale (Wales) | 2013 | Tottenham to Real Madrid | €100.8 million |