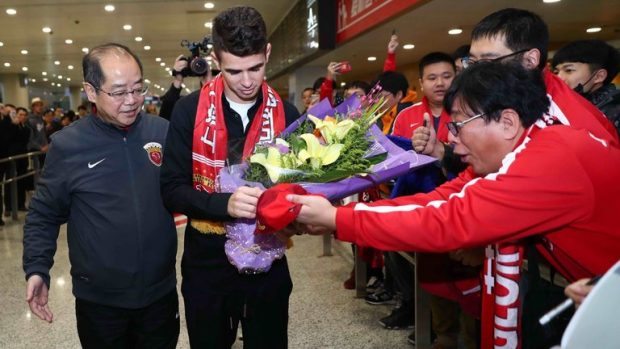 Who's earning the most out there?
Since China started splashing the cash around, some players have begun to earn some serious cash out playing football out there.
The league's aim is to become one of the most respected in world football, and to do that, they've started throwing money at players to attract some top talent and start building a football empire.
We've heard rumours of some even bigger-profile players going over there, including even Cristiano Ronaldo, but for now, here are the top 10 highest-earning players in China at the moment.
10) Alex Teixeira – Jiangsu Suning – £150k per week