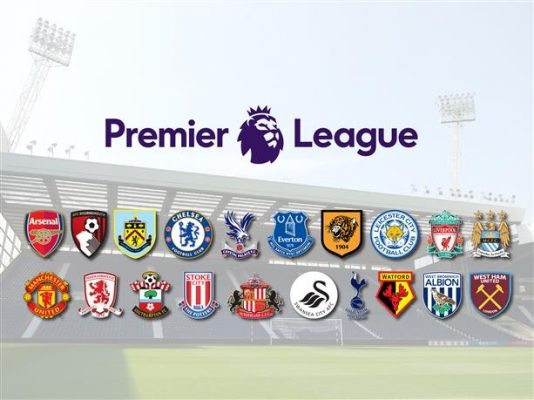 Premier League Club's Salaries 2016-17
Premier League Club's Salaries 2016-17? Have you ever wanted to find out each Premier League's club wage? well, if you have then worry not because sillyseason.com has prepared a list of the Premier League Club's Wage Bills 2016-17.
The Premier League is the most watched league in the world with broadcasters in 212 countries to 643 million homes, and a massive TV audience of 4.7 billion viewers Amazing right?. However, the average Match attendance for the 2015-16 Premier League season was 39,000 whereas the Bundesliga had a 47,000 average attendance of fans.
Premier League Club with the Highest Salary Bill 2016-17
Which team has the highest Salaries and wage bill in the Premier League? Well, Manchester City is the club with the biggest wage bill of £225m compared to last season's £193.8m making them the club with the biggest wage bill.
After winning the Premier League last season Leicester City had an increase in the wage bill from £48.2 million to £66m. While Manchester United's wage bill increased from £203 million last year to club record £220.8 million in 206-17 season. Chelsea have come in lacing behind Manchester City and Manchester United despite having the highest wage bill for the 2015/16 premier league season with £215 million ( $280).
Premier League's main source of earning is the TV rights which also broke all the TV rights Record across the Europe. TV rights deal for 2016-2019 to increase for next three years and reach £8.5 billion for foreign rights and £5 billion from domestic UK TV rights.
You can also look at:
Each Premier League Club Salaries 2016-17 Season

Latest news EPL clubs salary players list? Here is a list of the Premier League's Salaries for each Premier League club. Enjoy!