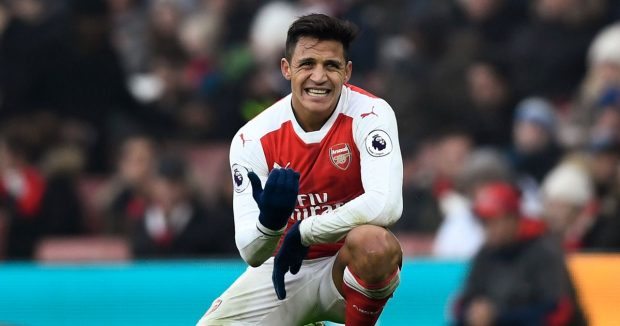 Arsenal star Alexis Sanchez would prefer a move to Manchester City rather than Chelsea or Manchester United this summer.
The Chile international has decided on his Arsenal future and wants to link back up with Pep Guardiola instead of joining current Premier League leaders Chelsea, according to Goal.
City have reportedly offered the 28-year-old a salary of £200,00-per-week after Guardiola made Sanchez his main summer transfer target.
Reports claim Sanchez has already been in touch with Manchester United boss Jose Mourinho as well as the City chief ahead of the summer transfer window.
Sanchez is a forward in demand this summer, with him being linked with Italian giants Juventus and Inter Milan plus Bundesliga champions Bayern Munich.
However, the former Barcelona star gave Gunners fans a hint of hope after admitting that he would like to remain in London.
"I am happy in London and hope to finish my contract there," he said.
"I'd like to stay in the city but with a team that is winning things, that has a winning menatality.
"I'm 28-years-old, I still have a lot of years ahead of me. I am a player who looks after himself."
Goal also state that Sanchez's representatives have had brief discussions with Paris Saint-Germain, although the French champions have not shown as much interest as Chelsea or City.
By Drew Darbyshire (@DarbySports)