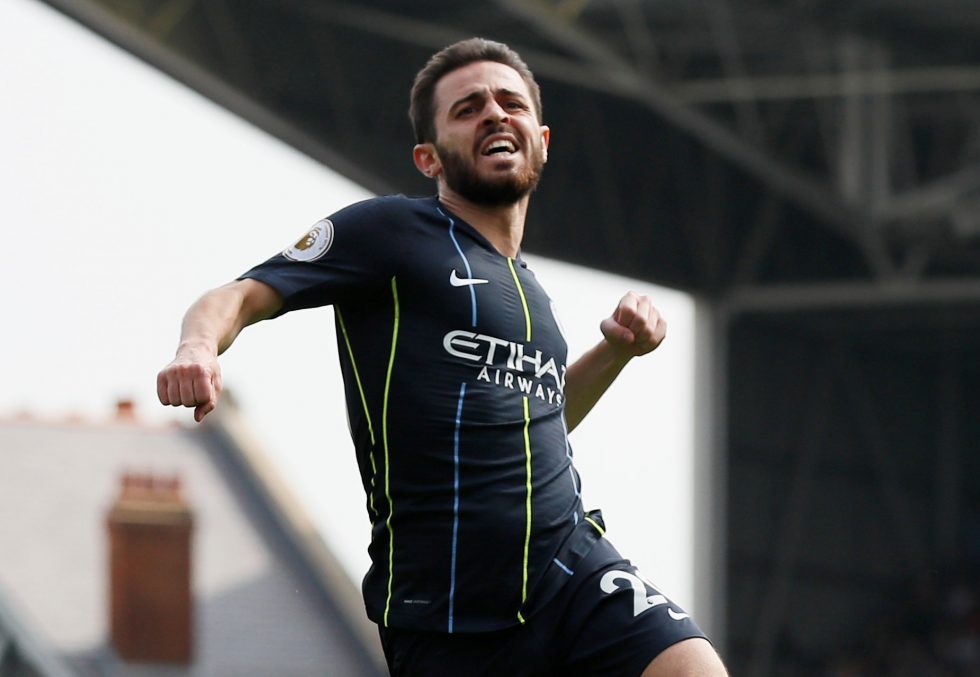 Bernardo Silva insists Manchester City can conquer the quadruple but are taking one match at a time.
City are very much in the race for a quadruple and have already taken their first trophy home. The defending English champions defeated Chelsea in the Carabao Cup final and will also have the chance to lift another three trophies in a single season.
Pep Guardiola's side is scheduled to face Cardiff City and will dethrone Liverpool from the top spot should they claim all the three points. Bernardo seems to be the missing portion of the jigsaw puzzle for the Spanish manager and the Portuguese international has emerged as the potential kingmaker for the Sky Blues in this season.
Bernardo said, "I think it's possible, but we are not thinking about the quadruple right now.
"We are thinking game by game because that's the best way to do it. Now we are thinking about Cardiff, then we'll think about Brighton, and then we will think about the three Tottenham games.
"Game by game, we'll try to win all of our games, and of course, at the end of it, you always think are we able to win it all. But it's not easy."
"No-one has ever done it in the history of English teams, but we want to try it. We know that are opponents are very strong, and we know that it's very difficult, but if we don't believe it, we won't get it.
"You can win it all or you can lose it all – that's what football is about. I'm excited and looking forward to the next month or so, and we want to do our best."