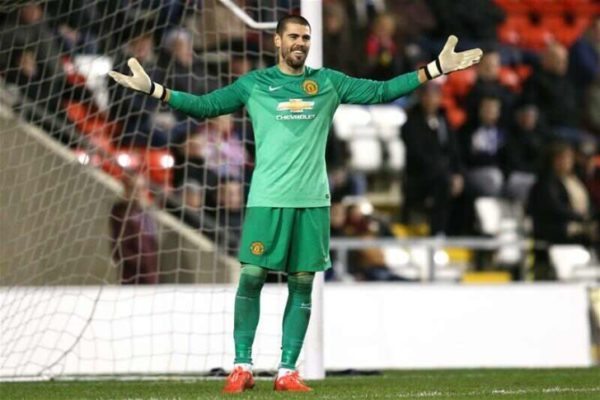 Manchester United 'keeper will spend remainder of season in Belgium
Manchester United Football Club have announced Victor Valdes has joined Standard Liege on loan until the end of the season.
The Spaniard has only been at Old Trafford for a year, after agreeing to join them on a free transfer following his release from FC Barcelona.
However, a major fall-out with manager Louis van Gaal saw him get excluded from the first-team setup and banished from the squad altogether.
Punishment
Valdes didn't receive a club suit for this season, and nor did he receive a shirt number, with the club signing Sergio Romero as back-up to David De Gea.
The 34-year-old was also banned from appearing at the Carrington training ground when first-team members were present, leaving him to train with the youngsters at the club.
After a failed move away over the summer, the veteran was stranded in Manchester and hasn't played a single minute of football so far this term.
He will stay with Standard Liege until the end of the season, when he's likely to leave United permanently.
Written by Alex Batt – @AlexBatt