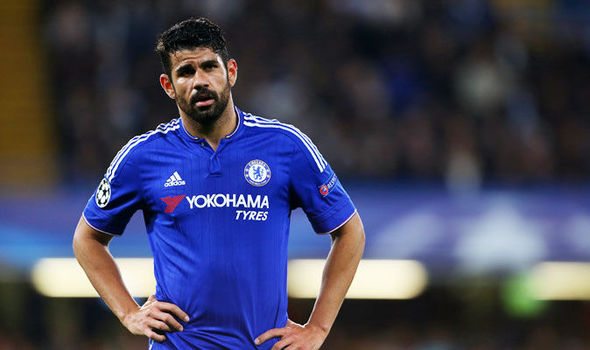 Blues boss admits star striker could miss key games
Chelsea boss Antonio Conte has warned striker Diego Costa to use aggression on the pitch in a positive way, to avoid missing big matches for the club.
Costa has already picked up two yellow cards so far this season, despite only three league games having been played, and the Chelsea boss admits the player's passion is good for his team, but has urged the striker to stop picking up needless bookings.
The Spain international criticised the Spanish media during the international break for not giving him fair recognition, because he doesn't play for either Real Madrid or Barcelona. And Conte wants Costa to focus on on-field matters, rather than in the media.
"Diego is a passionate man," Conte admitted. "For this reason, sometimes, he risks the yellow card. But I want him to improve in this aspect. I want to have Diego Costa in all the games.
"But Diego knows the situation. With passion, the right passion and the right aggression. He must transfer his emotions on to the pitch in the right way.
"Always. I think that Diego is a good guy. He's a player who is very important for the team. I tell him: 'Transfer your passion and enthusiasm in the right way, and it's good for me.'"
Costa picked up 11 yellow cards in 44 games last campaign, as well as being sent of in the FA Cup against Everton, while receiving 12 bookings in 39 games two seasons ago.
"To play with Chelsea, to play with the national team in Spain. It's important to be focused on the pitch. To leave the other situations." said Conte.