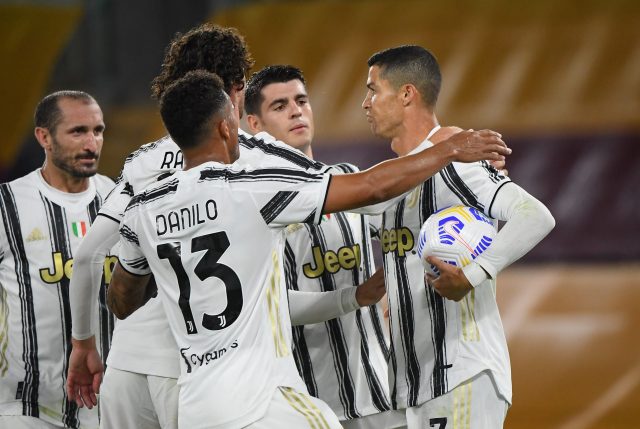 Cristiano Ronaldo has finally tested negative for COVID-19 and can join up with Juventus' squad for the next game.
Andrea Pirlo might decide against starting him for Sunday's Serie A fixture against Spezia.
The game comes shortly after Juve's 2-0 defeat to Barcelona in the Champions League. Ronaldo's offensive presence was a huge miss last Tuesday but at least, he will be fit to face his rival, Lionel Messi in the next tie.
Pirlo revealed that Ronaldo trained at home during his quarantine period but it is different than training with the squad. He said, "Unfortunately, Matthijs de Ligt needs to wait a few more weeks, as he had a visit with a specialist after shoulder surgery and asked to wait a while longer. It's all going well, he is training with us, but needs some more time.
"Leonardo Bonucci will play, he worked separately in training yesterday but is fine. Giorgio Chiellini is not yet available and will remain in Turin."
Apart from the Barca game, Ronaldo also missed ties against Crotone and Hellas Verona. He is in line to return either on Sunday or against Ferencvaros on Wednesday.
READ MORE: Highest-Paid Juventus Players Of 2020/21