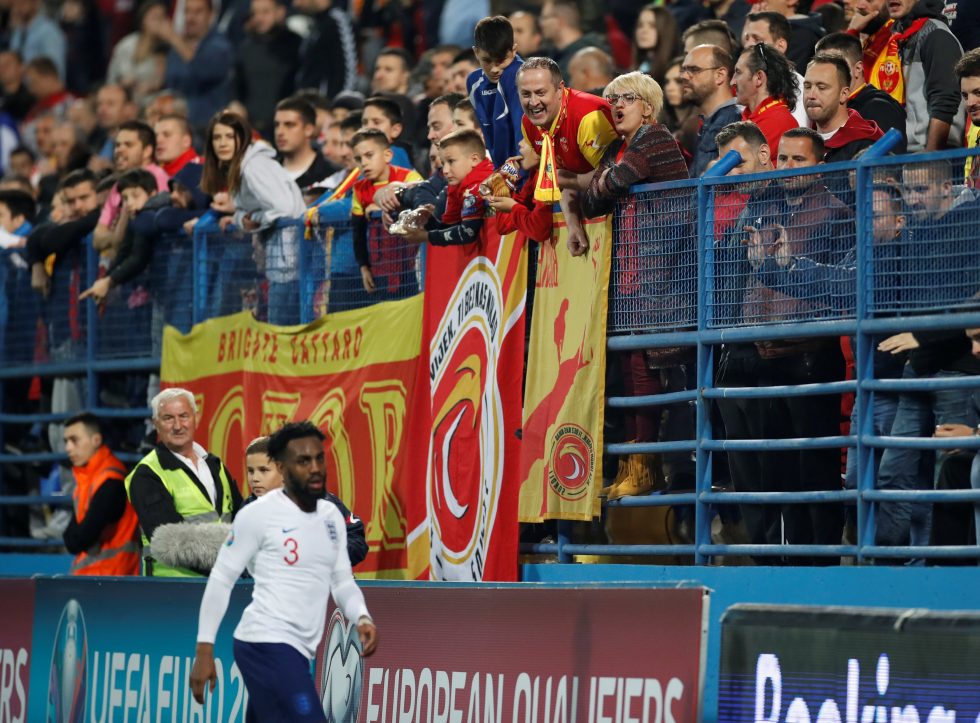 Danny Rose shed light on the ineffectiveness of FIFA's rules to curb racism on a global scale.
The England international was subject to another brutal incident in Montenegro which his fellow international teammate, Raheem Sterling also spoked about in the past.
Rose said, "I have had enough. At the minute, how I've programmed myself now, I just think that I've got five or six more years left in football and I just can't wait to see the back of it, seeing how things are done in the game at the minute.
"It's just 'whatever' isn't it, so you just have to get on with it. That's how I feel. There's so many politics and whatever in football and I just can't wait to see the back of it, to be honest.
"Obviously it's sad but when countries only get fined what I probably spend on a night out in London then what do you expect? When the punishment's not as harsh…
"You see my manager (Mauricio Pochettino) get banned for two games for just being confrontational against (referee) Mike Dean at Burnley. But yet a country can only get fined a little bit of money for being racist. It's just a bit of a farce at the minute.
"That's where we're at now in football and until there's a harsh punishment there's not much else we can expect I don't think."
Rose admitted that he was expecting to face a hostile crowd at Podgorica from his previous experiences. He added, "I'd sort of prepared myself anyway for what happened so I was fine. I prepared myself for it.
"I played in Serbia about eight years ago and it happened there so I sort of thought it was a possibility it may happen again, and it did. I looked up straight away in the first half and I know the exact time it happened in the first half.
"It didn't affect my game. I'm a big boy now. Three points obviously isn't the most important thing when you're going through things like that, but I just wanted the team to get three points and we just move on and get out of Montenegro as quickly as possible."
See Also: Raheem Sterling Asks For Governing Body To Ban 'Whole Country' For Racial Abuse