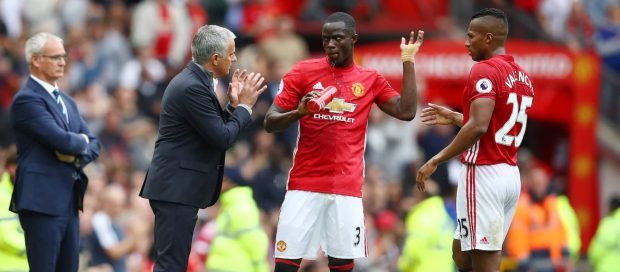 Eric Bailly has urged his teammates at Manchester United to take Jose Mourinho's criticism on the chin and use it as a learning curve.
The Red Devils boss slammed Luke Shaw's attitude last week and claimed that the England international was a 'long way' behind his teammates in terms of fitness.
Mourinho has also publicly criticised Anthony Martial, Chris Smalling and Henrikh Mkhitaryan this term, but defender Bailly insists his manager's thoughts are the key to improvement of the players at Old Trafford.
"Most of the players in Manchester United are young, we are here to learn," Bailly told the Premier League.
"We have a great future ahead of us so it is important to listen to the coach's advice but also the critics.
"Every player should receive some criticism because we aren't perfect, so we have to accept the criticism from the coach and keep on working because the most important thing is to work and improve and gather experience.
"For me, this coach is very important for us and for every young player at Manchester United."
By Drew Darbyshire (@DarbySports)