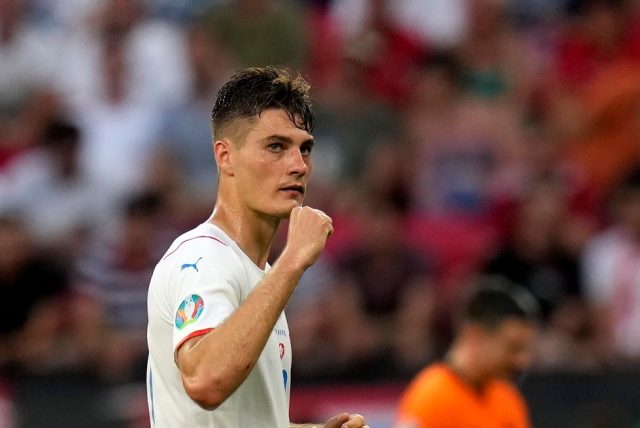 Who Will Be Named Euro 2020's Player Of The Tournament?

The 2020 European Championships have come up with some brilliant individual displays. Some players have come into the limelight simply by performing at exponential levels in the tournament. Players like Luka Modric, Paul Pogba, Toni Kroos and Memphis Depay were already favourites heading into the Euros but so far, the results have been different.
Amidst all the drama surrounding this year's Euros, we are here to recognize the standout performers of the tournament. Watch & Bet Here =>

Euro 2020 Best Player Odds
We have listed here all the footballers with Euro 2020 best player odds. They have the strongest chance of winning the UEFA Player of the Tournament award.
Best Euro 2020 Players So Far
Some of the bigger names of the tournament have already exited in the early knockout stages. Almost all predictions made for the 2021 Euro Cup has been blown out of the waters, adding to the excitement that we have been hoping for all year.
Fans have also grown frustrated over seeing some of their favourite players riding the bench instead of being fielded by their coaches. England's Jadon Sancho is one who heads this list amongst many. Manchester United fans were really disappointed to not see Bruno Fernandes at his best for Portugal.
Who are the favourites?
View this post on Instagram
The England forward broked the deadlock against Germany in the round of 16 tie with a wonderfully crafted goal. He had a slow start in the Euros but seems to be really picking up the pace now.
Sterling's darting runs through the opposition defence is always hard to manage. He is so quick, strong on the ball and well balanced, it often takes multiple people just to stop him. One critique about the 25-year-old is his wasteful nature in front of goal.
View this post on Instagram
Harry Kane had a slow start to the tournament but he has really come to life in the knockout stages. He broke his scoring drought against Ukraine and has been involved in majority of England's goals ever since.
The Tottenham Hotspur forward now has four goals to his name, very closely fighting for the Golden Boot honour. He was once again key in slowing down Denmark's attack in the semi-final round. Kane drew fouls effortlessly to see out a win at Wembley Stadium and help England secure a spot in their first ever Euros final.

Jorginho has quietly lapped up praise for his consistent performances for Italy. The only undroppable player in that Italy midfield, the Chelsea ace has carried out his duties to perfection.
No wonder Roberto Mancini continues to rotate the personnel around him so that they can offer more attacking pedigree while he sprays the ball around across the pitch. Some have even pegged him to win Balon d'Or after the season he has just witnessed.
Who are the underdogs?
View this post on Instagram
Denmark has been an inspiring force in this tournament off the back of an horrible incident in their first meeting. Of course, the players have responded marvelleously after watching Christian Eriksen collapse to the floor with a heart attack.
Most players in the Denmark squad deserves to be nominated but Simon Kjaer has been the best of the lot. A powerful leading presence at the back, Kjaer has been calm and composed against the onslaught of quality opposition attacks.
Jens Petter Hauge has spared some very flattering praise for his team-mate Simon Kjaer during an interview with a Norwegian newspaper.
"He has a high standing at Milan. Everyone respects him when he talks. You always listen when he has something to say. At Milan we all call him 'The Viking' because that's what he is," he said.
"Of course it's natural we [Hauge and Kjær] speak a little bit more than with the others because we both speak our mother tongues. He is taking good care of me, he tells me what I need to do and gives me credit when I do something good.
"He [Kjær] is always there and gives you an extra push when he sees things that can be a little bit better. He can help you both on and off the pitch."
Kjaer has strong Euro 2020 best player odds at 13.00 at bet365.

Read more about the 2020 Euros here –
Read more about Euro 2020 at www.uefa.com.