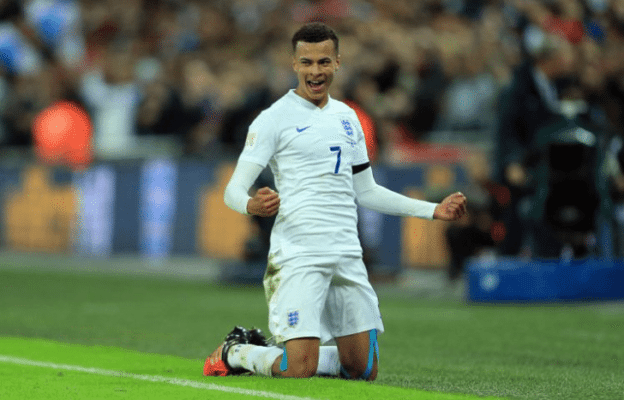 Liverpool legend Steven Gerrard believes his old club missed out when they had the chance to sign England star Dele Alli, and went on to say that he is better than him when Gerrard was his age!
Alli, 19, signed for Tottenham in January for £5m from MK Dons, beating off competition from a host of clubs, including the Reds.
Liverpool instead signed James Milner on a free transfer at the end of last season, as a replacement for Gerrard, who moved to LA Galaxy.
Gerrard, currently winding down at the end of the MLS season, reckons the Reds should have gone for Alli instead, heaping praise on the youngster, who scored his first England senior goal in the emotional friendly with France earlier this month.
Gerrard, speaking to BT Sport, said:
'He's a very exciting player,' Gerrard told BT Sport.
'We'll have to see how his career works out but he's got all the tools to become a top player domestically, and in Europe as well.
'I was actually disappointed Liverpool didn't sign him.
'I thought he was certainly a player Liverpool might've tried to go for, especially with me coming to the end. He's certainly a player that could play for Liverpool for 10 or 15 years. He's got that ability.
'He looks ahead of me as far as England games and appearances are concerned.
'He's got more experience because he came through at MK Dons which has helped him progress and make the impact he has done at Tottenham.'
By Steve Osborne                   @BlizzardSteve75