When you think of Jürgen Klopp's Liverpool, there are a few players that will come to mind, Virgil van Djik and Alisson Becker are 2 big examples, huge money signings, £75 million and £66.8 million respectively, they came in and provided solidity at the back. A world class goalkeeper and a centre back who had crazy talent and could lead from the back line. Jordan Henderson is another player who stands out, he was always decent for Liverpool but while trying to fill the boots of Steven Gerrard, he never quite lived up to what people wanted. Under Klopp however Henderson flourished, became a fantastic captain and led the club to some big honours, including the one Liverpool fans had all been wanting.
But undoubtely no other Liverpool player will stand out more than Mohamed Salah? Back in 2014, Liverpool were on the verge of signing Mohamed Salah from FC Basel, but at the last moment the deal ground to a halt and he ended up signing for Chelsea instead for £11 million. Salah only played a total of 19 games in 2 seasons for Chelsea, scoring 2 goals in all competitions. He saw 2 loan spells in Italy, with a season for Fiorentina scoring 9 in 26 and a season on loan for Roma scoring 15 in 45, which from the wing isn't bad when you think about it. That loan spell convinced Roma that he was worth a punt, they paid £12.5m for him and in return he scored 19 goals in 41 games.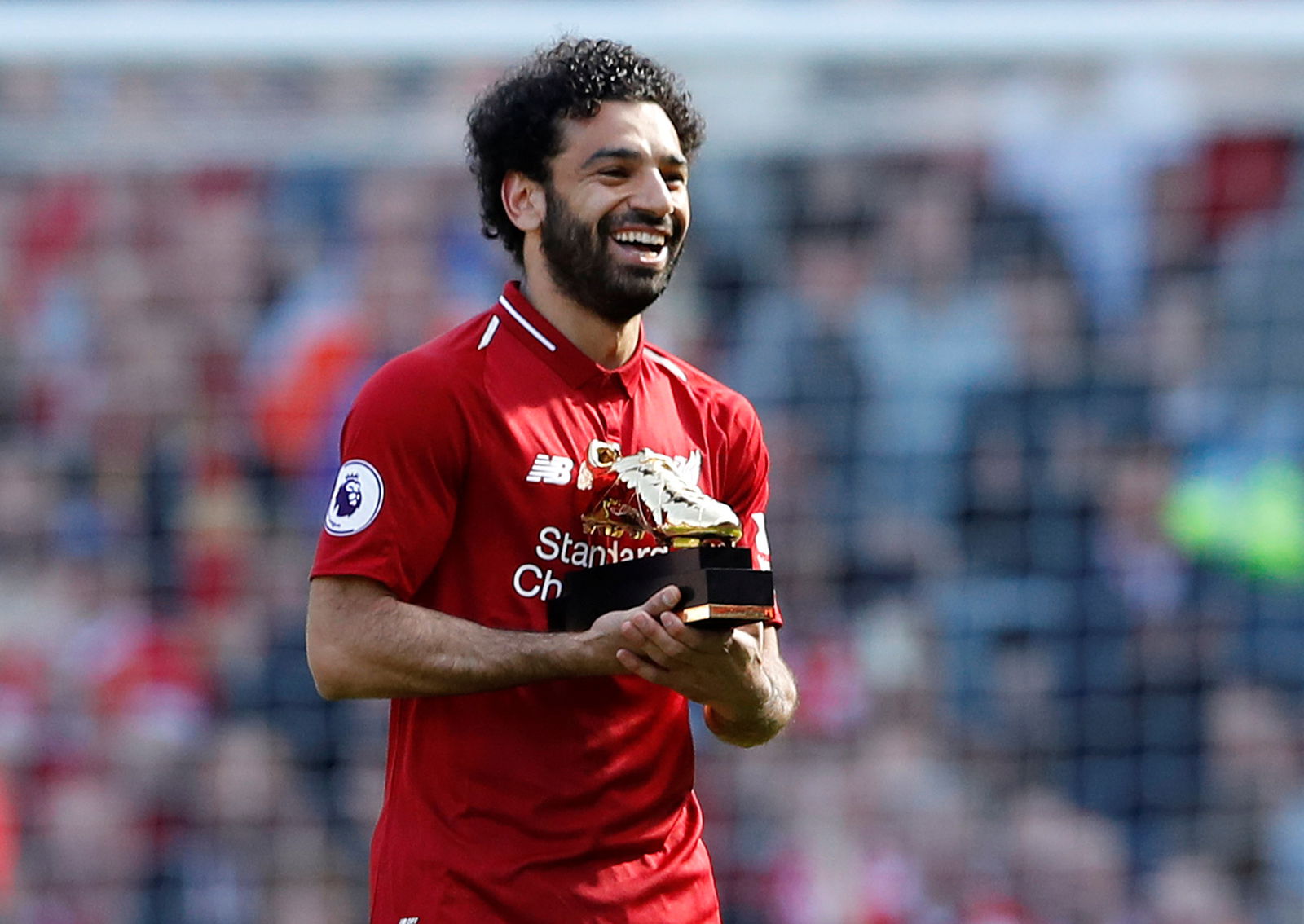 During the back half of the season, rumours started up that once again, Liverpool were interested in the Egyptian and bookmakers across the world ran with it, everyone made Liverpool favourites to sign him. Many Liverpool fans were iffy about the situation given how he played at Chelsea previously, was the Premier League too tough for him? Apparently not. In the summer of 2017, Salah agreed to sign for Liverpool, a long term contract with an initial fee of £36.5m (rising to £43m) which at the time was a club record transfer fee (previously Andy Carroll at £35m) and he would go on to smash so many records.
Coming into the club as a right sided winger with pace and the ability to take on defenders, Salah would be expected to contribute to goals, but I don't think anybody ever expected him to score as many as he did. Defying all pre-season odds and likely costing the bookies a lot of money paid out to the mad few who backed him for the golden boot in his first season, where he scored THIRTY TWO goals in 36 games in the league (The record for goals in a 38 game season) and 11 goals in 15 champions league appearances. IN HIS FIRST SEASON? 44 goals in all competitions.
While Salah has never really hit those heights again, 44 goals in 52 games from the wing is kind of incredible let's face it, he was a bookies dream moving forward, in the Premier League he is now always up near the top for the golden boot, in his second season bookies had him at 5/1, he then went on to win his second golden boot. No matter how you look at it, what research you do, how many different places you go for sports betting stats, Salah is always going to be one of the favourites to win the golden boot. He is currently 4/11 to win the 2021/22 golden boot, sitting on 13 goals (with 9 assists, top for that too) in 15 games. 4 ahead of Vardy in second. Mental figures.
In what has been an exciting 4 and a half seasons, Mohamed Salah has broken and set so many records, both English football records and Liverpool FC records. He scored the most goals in a debut season for Liverpool (44) which also set the record for goals in a 38 game season in the league (32), he has the record for most games scored in during a Premier League season (24), most Player of the Month awards (Premier League, 3) in a single season. Weird flex but an incredible stat, he outscored THREE TEAMS in the 17/18 Premier League Season, West Brom (31), Swansea City (28) and Huddersfield Town (28).
Did I mention in such a short space of time he has become the club's tenth highest goalscorer? The club is 129 years old and in 4 and a half seasons he has scored 147 goals in 226 games in all competitions for the club. He'll arguably overtake Michael Owen (158 in eight seasons, 297 games) this season. Salah really lives up to his name being the Egyptian King. Speaking of which he is also the highest scoring African in the Premier League era with 112 goals and counting.
Look, I'll be honest, I can wax lyrical about Salah all day, as a Liverpool fan of 30 years myself I've witnessed very few players better than him. His goal scoring record is outrageous, especially coming in from the wing. The club really do need to sort out his contract, surely any fan of any club in this position would be shouting the same thing. Just throw an open cheque book at him, right? If he signs, at 29 years old, you'll get at the very least another good 3-4 years before he maybe loses some pace or his edge. Salah is already going down as one of the greatest players in Liverpool and Premier League history. How much more does he have to do to put himself down as THE greatest? Only time will tell. Until next time, take care!
See More: Top 10 Fastest Football Players in the World 2022