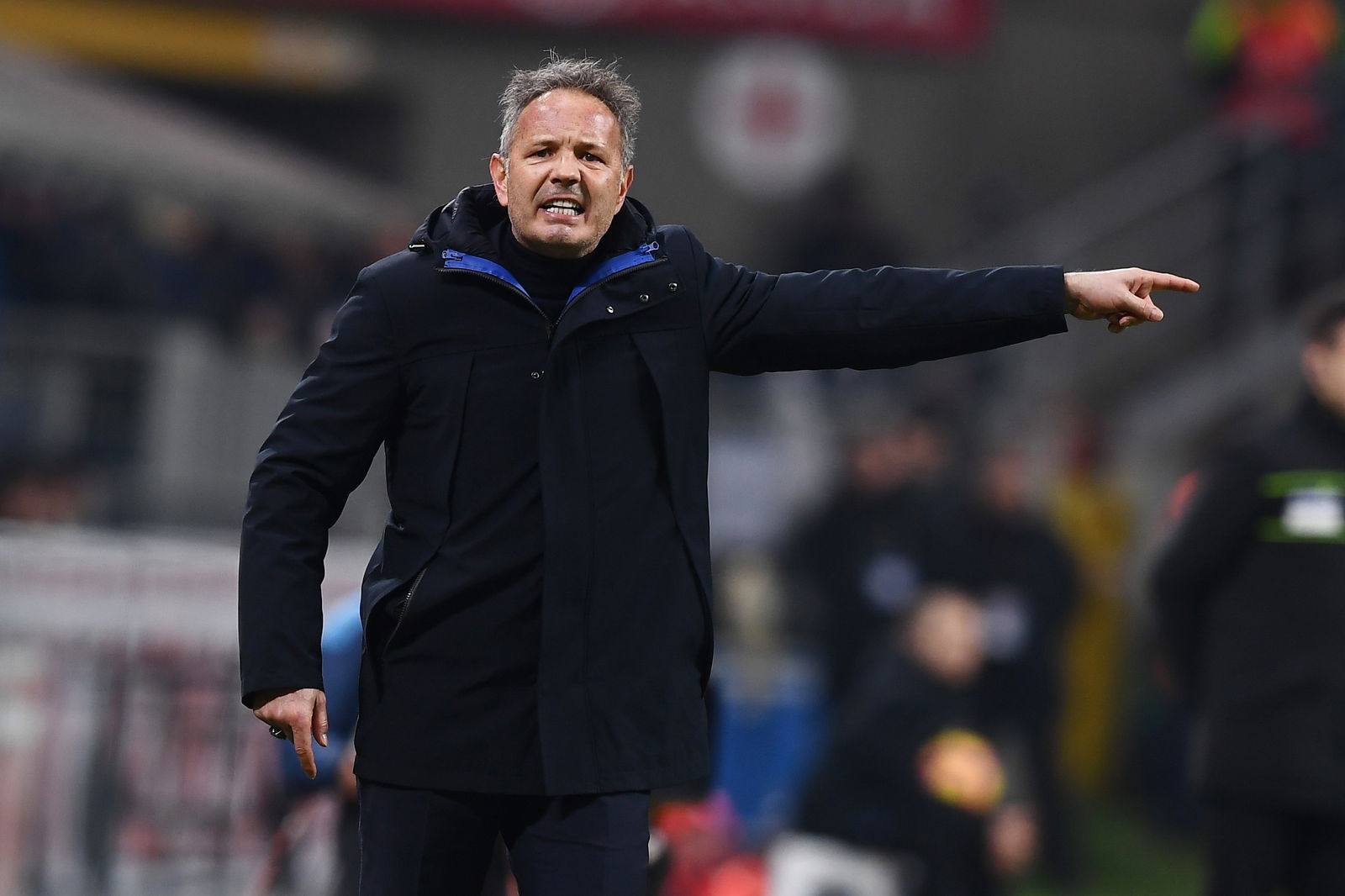 The Serbian left his hospital bed to take charge of their first game of the season.
Bologna manager Sinisa Mihajlovic was in the dugout for his team's loss to Verona on Sunday as the Serbian took a break from receiving chemotherapy for leukemia to be at the game.
A cap on his head and wearing a Bologna shirt, coach Sinisa Mihajlovic courageously joined his players for their Serie A opener in Verona on Sunday despite undergoing treatment for leukaemia.
"Sinisa Mihajlovic has joined the team at the hotel and will be on the bench for Verona-Bologna this evening," the team said on Twitter.
It was a personal victory for the Serb, but the match ended 1-1 with Bologna settling for a point despite promoted Verona finishing the match with ten men. In July, Mihajlovic revealed that he had been diagnosed with leukemia but was going to continue to manage the team that he took control of in January 2019.
The Serbian manager has been following the Bologna by watching live feeds of their training session from the cancer ward of the Sant'Orsola Hospital in the city. The visiting Bologna fans chanted his name when a frail-looking Mihajlovic came on to the pitch with his team before the game.
Speaking after the 1-1 draw winger Riccardo Orsolini told DAZN, "The coach told us this week that he wasn't 100 percent so we didn't think we would have him with us. It was an incredible surprise.
"We were so happy and it gave us an extra boost. We're just sorry that we didn't give him the victory."
Mihajlovic, one of the sport's top free kick exponents during his playing days, took over at Bologna halfway through the last season with the team stuck in the relegation zone and performed a remarkable transformation as he led them to a 10th place finish.
SEE ALSO: