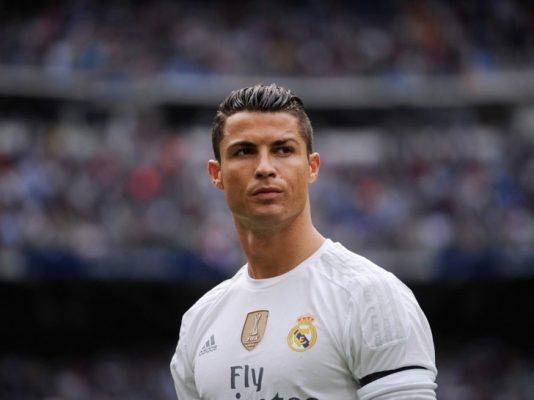 Portugal team doctor advises forward not to face City
Portugal national team doctor Nuno Campos has advised Cristiano Ronaldo to sit out Real Madrid's Champions League semi-final against Manchester City to ensure he features at Euro 2016.
The 31-year-old has missed Real's last three matches due to a hamstring tear, but is desperate to feature for Los Blancos in the second leg against Manchester City, after having drew 0-0 at the Etihad last week.
However, the Portugal national team doctor has advised avoiding the temptation to take part, as it may hinder his chances of making the Portugal squad that will head to France for the European Championships this summer.
Ronaldo played through the pain, after suffering a knee injury prior to the 2014 World Cup in Brazil, and proved rather ineffective, as Portugal crashed out at the group stages.
"If the diagnosis is really a micro-tear, recovery lasts between 18 to 21 days – it takes 12 to 14 days to fully heal and another five to seven for muscle recovery work." said Campos.
"That is to say, with these recovery times, he should be out until May 10, so he would miss the game against City and also the league game against Valencia on May 8.
"It would be less if it were a contraction – then he could play against City."
Real are now only a point behind Barcelona, after the Catalan's recent slip up, which saw them knocked out of the Champions League by Atletico Madrid, and Ronaldo knows that he can play a crucial role in guiding his side to both domestic and European honours.
"If you do that, having a micro-tear, he risks aggravating the injury and jeopardising his participation in the Euros." added Campos.
"Cristiano is not normal as he overcomes many limitations, but this is a physiological issue. It is difficult to be fit before 20 or 21 days.
"The treatment they say will do with stem cells may hasten recovery days, but few. It's complicated."
Manchester City rested their key players against Southampton on Sunday, with the Champions League in mind, losing 4-2 to Southampton, meaning they will be fresh to face the Spanish giants, putting pressure on Zinedine Zidane to select his recovering star man.