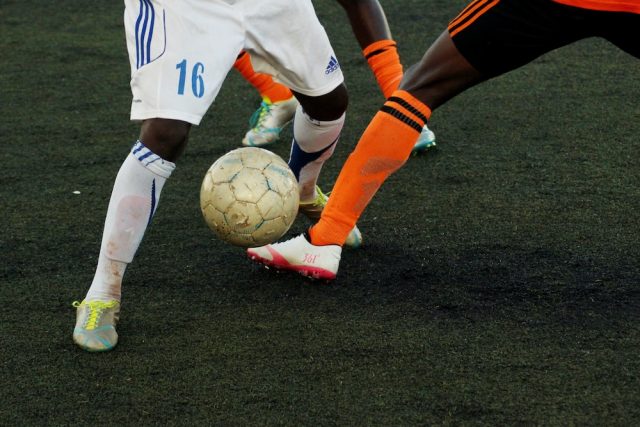 Indian Football Fans are amongst the most passionate in the world.
Check out any social network like Twitter or Facebook, Instagram or TikTok, you can guarantee that football fans from India will be talking about the beautiful game. Although domestic leagues in the sub-continent have yet to really take a firm hold, European competitions and leagues are the centre of attention for millions of supporters, all choosing their favourite teams and following them with an almost religious zeal.
One Indian football fan has even carved out a name for himself on the internet, famed as the Angry Rantman on YouTube, posting regular thoughts about his beloved Chelsea, even though they play thousands of miles away in the English Premier League. His real name is actually Abhradeep Saha and thanks to the entertaining nature of his rants, often filled with enthusiasm or laden with expletives, he now boasts almost 500,000 followers across numerous online platforms. Watch & Bet Here =>
Historic night :- Chelsea have Conquered Europe for the second time#UCLFinal pic.twitter.com/AlwNXBYFZs

— Angry Rantman (@angry_rantman) May 30, 2021
This is just one guy sharing his views about football, the tip of a rapidly growing iceberg of passionate football support amongst Indian fans, all keen to contribute their thoughts and opinions. Most are avid supporters of English Premier League clubs, although there are also many who are increasingly following Spanish and Italian teams, along with many other clubs from various European leagues.
Another Indian football fanatic who landed himself a thrilling job, thanks to demonstrating an exceptional level of interest and knowledge. Early in 2021, Ashwin Raman was hired by Scottish Premier League club Dundee United, taking on the role of analyst and scout. Even though he lives more than 5,000 miles away in Bangalore, online technology makes it possible monitor player performances by video, then send his detailed statistical reports and opinions.
Increased engagement encourages fan interaction
Over the last decade or so, the growth enjoyed by football amongst Indian fans has been phenomenal, amidst predictions it could even match the same level as that of wagering on cricket. Greater access than ever before to live broadcasts and streams has inevitably helped football to gain increased attention, while European leagues and clubs are also highly active in their efforts to attract new fans.
For now, cricket will undoubtedly remain the national sport for many Indian sports fans, although football can't be far behind. Football betting online has also become hugely popular pastime, given there are now so many markets available. These can range outright winner odds, first goal scorer, scorecast for predicting results, to accumulators for backing multiple match outcomes. These can all add to the enjoyment of watching our favourite teams.
@viacom18 enters into a strategic partnership with LaLiga.

MTV India will now be the exclusive home of the legendary football league.

— LaLiga English (@LaLigaEN) July 5, 2021
All of this is driven by big data and statistics, which is more prevalent in football than ever before. We now have access to numbers for every pass or shot made by midfielders and attackers, even every header or tackle made by defenders, along with countless other metrics. Likewise, social networks allow us to have our say and join discussion surrounding games, with the vast array of digital technology giving fans a greater sense of direct involvement.
No team sport has embraced the use of widespread technology more than football, which is a sound move towards encouraging more engagement amongst fans around the whole world. In addition, betting companies have also made a strong contribution in that regard, now that we can bet on games from any corner of the globe. No matter the time of day or night, there will be football matches taking place that we can follow and enjoy backing with bets.
Hopes for Domestic Indian Football Competitions
While the overwhelming focus for Indian football fans is following European clubs, there is growing hope that domestic leagues and competitions can also benefit, with clubs eager to get fans more engaged in supporting their local teams. The All India Football Federation has put great effort into improvements at all levels of the game, from national teams to grassroots, aiming to raise the profile of the sport throughout the country.
To be fair, both the senior men's and women's national teams have plenty of work to do, if they are to reach higher levels on the international stage. India has never reached the FIFA World Cup finals, although the men's team has competed in the AFC Asian Cup on four occasions, even finishing as runners-up in 1964. Meanwhile, the women's team has finished as runners-up twice and third on one occasion, at the AFC Women's Asia Cup.
? ???????? ?????

Enjoy the pitch side view from the 2020-21 #HeroISLFinal as @MumbaiCityFC defeated @atkmohunbaganfc to lift their first-ever #HeroISL trophy

Watch the full video https://t.co/HMW8gnWxeo#LetsFootball pic.twitter.com/etXNNv8Tcp

— Indian Super League (@IndSuperLeague) March 29, 2021
In terms of domestic football competition, the Indian Super League is the highest professional level of the men's game. Founded in 2013, the ISL has been steadily growing and increasing its profile, mostly due to attracting renowned overseas players and coaches from Europe and South America. The current reigning champions are Mumbai City, who share the same majority owners as Manchester City.
One of the biggest positives for Mumbai City is that at the moment, all but two members of the current first-team squad are Indian players. Having taken a keen interest in developing local talents, they and other leading clubs are paving the way for improved coaching and professionalism, which should benefit the game as a whole throughout India. Watch & Bet Here =>
See More: