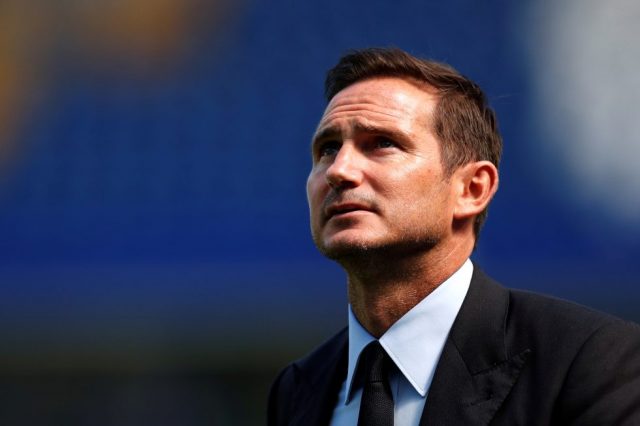 As the game of football continues to grow, players are not the only ones getting the spotlight.
Recent years proved that rivalries in the touchline are also beginning to get the attention of fans around the world.
Jurgen Klopp and Frank Lampard, managers of far different experiences, are drawing attention with their recent tirades. With the growing development between the two gaffers, what can you take out of this?
Comparing their recent head to head recently, Klopp has the edge over Lampard with a 4-1 advantage, winning three Premier League matches and the UEFA Super Cup. The Chelsea manager managed to snatch a win over Klopp in their FA Cup tie.
Lampard had an altercation with the Liverpool manager in their second Premier League meeting, the match where Liverpool were crowned champions. The Chelsea boss didn't like one of the referee's calls, which eventually led to a goal from a free-kick by Trent Alexander-Arnold. Lampard furiously barked at the referee and to some of Liverpool's staff, including the boss.
Klopp rebutted the Chelsea boss's fury, saying that he should learn and be more composed during these situations. Eventually, Lampard regretted his actions, stating that he apologized to Klopp after the final whistle.
It was Klopp's turn to initiate the tirade battle during the summer break. With Chelsea's transfer ban lifted, they splashed some cash on notable signings as part of their rebuild. The Liverpool boss criticized the development, stating that spending too much on such signings will not change a club overnight.
The Chelsea boss was surprised by Klopp's remarks. Though he took it lightly, he also responded to such criticism.
"And the reality is probably, other than maybe Leicester, which is an incredible story, most clubs that win the Premier League in the modern day have recruited well and recruited at a high level money-wise. And you can go through the Liverpool players: Van Dijk, Alisson, Fabinho, Keita, Mane, Salah, incredible players, that came at a very high price.
"So Liverpool have done it, and they've done it over a period of time. What we've done is come off the back of a ban, probably tried to address the situation ourselves to help improve us".
Surprisingly, the two exchanged smiles as they greeted each other in their first meeting of the season. This may be a sign that in spite of all those heated arguments, they still have some sense of respect for each other.
Surely, both sets of fans have many things to expect on this growing rivalry. This may potentially become one of the manager rivalries that will be remembered for years to come.
READ MORE: Chelsea Players Salaries 2020 (Weekly Wages)