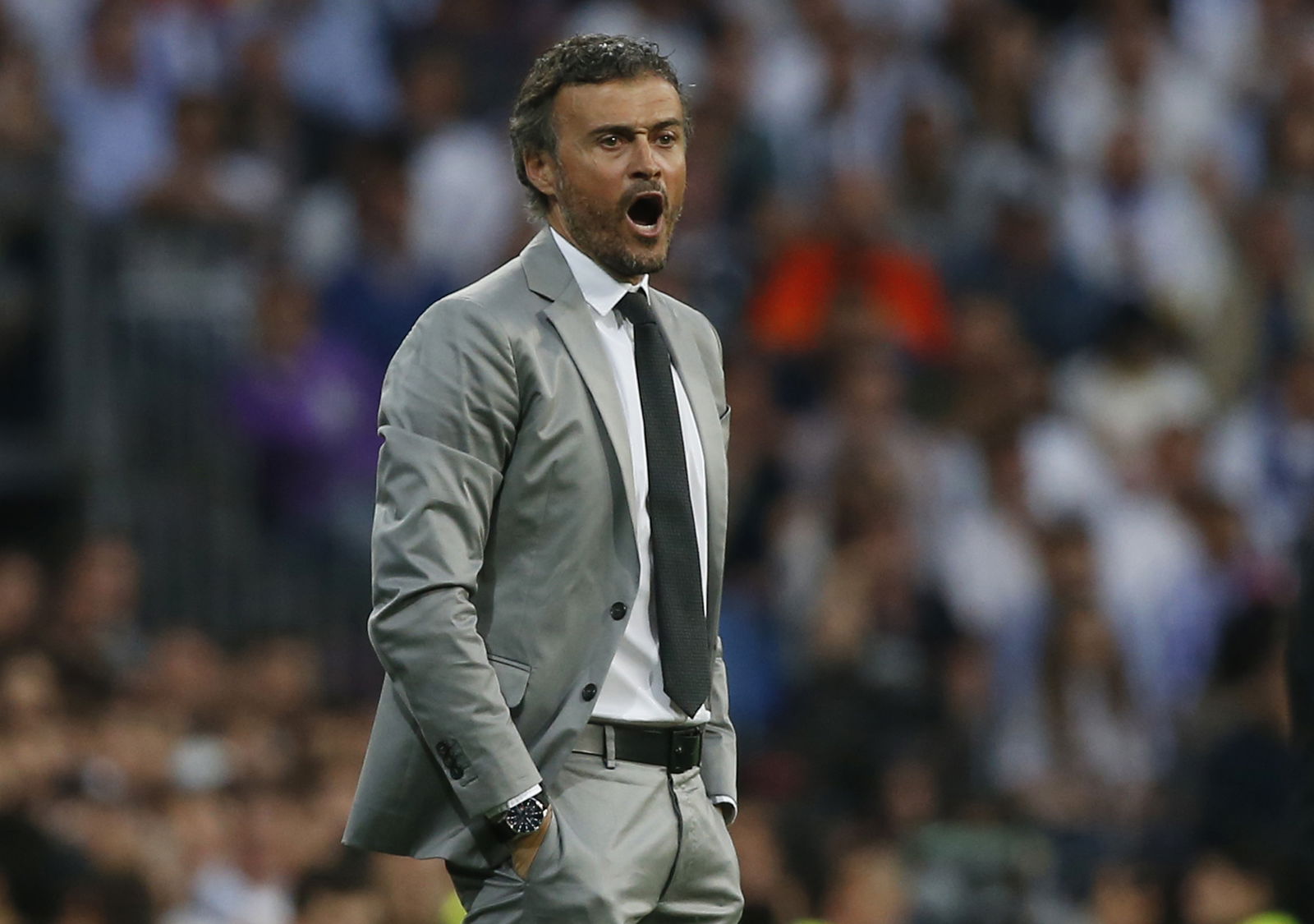 Luis Enrique doesn't want to succeed Antonio Conte at Chelsea and will wait on Arsenal.
Luis Enrique is ready to pull the plug on his move to Chelsea and would prefer instead to succeed Arsene Wenger at Arsenal, according to reports.
Antonio Conte looks increasingly likely to leave the west London club this summer.
Former Barcelona boss Enrique, currently enjoying a sabbatical, is ready to return to football and has been hotly tipped to replace the Premier League winning coach. Reports last month claimed that he was just 'one step away' from finalising a contract.
But the Daily Star now reports the Spaniard has gone cold on the idea of working under Roman Abramovich, given the volatile nature of the job and the number of managers who have been sacked by the Chelsea owner.
Wenger, meanwhile, has survived a run of four consecutive defeats and oversaw Arsenal's progression to the last eight of the Europa League in midweek, a competition that represents his side's last chance of Champions League qualification.
The Frenchman has just over a year remaining on his present deal. But his position is set to be reviewed with latest reports suggesting he will be sacked if the Gunners fail to secure a place in the Europian competition. Should that occur, Enrique would reportedly be keen on replacing him.
The 46-year-old is also coveted by Paris Saint-Germain who are ready to dispense with Unai Emery after he fell out with several of the club's most high-profile players including world record signing Neymar.
Also Read: Trio set to leave Chelsea if Blues miss out on Champions League