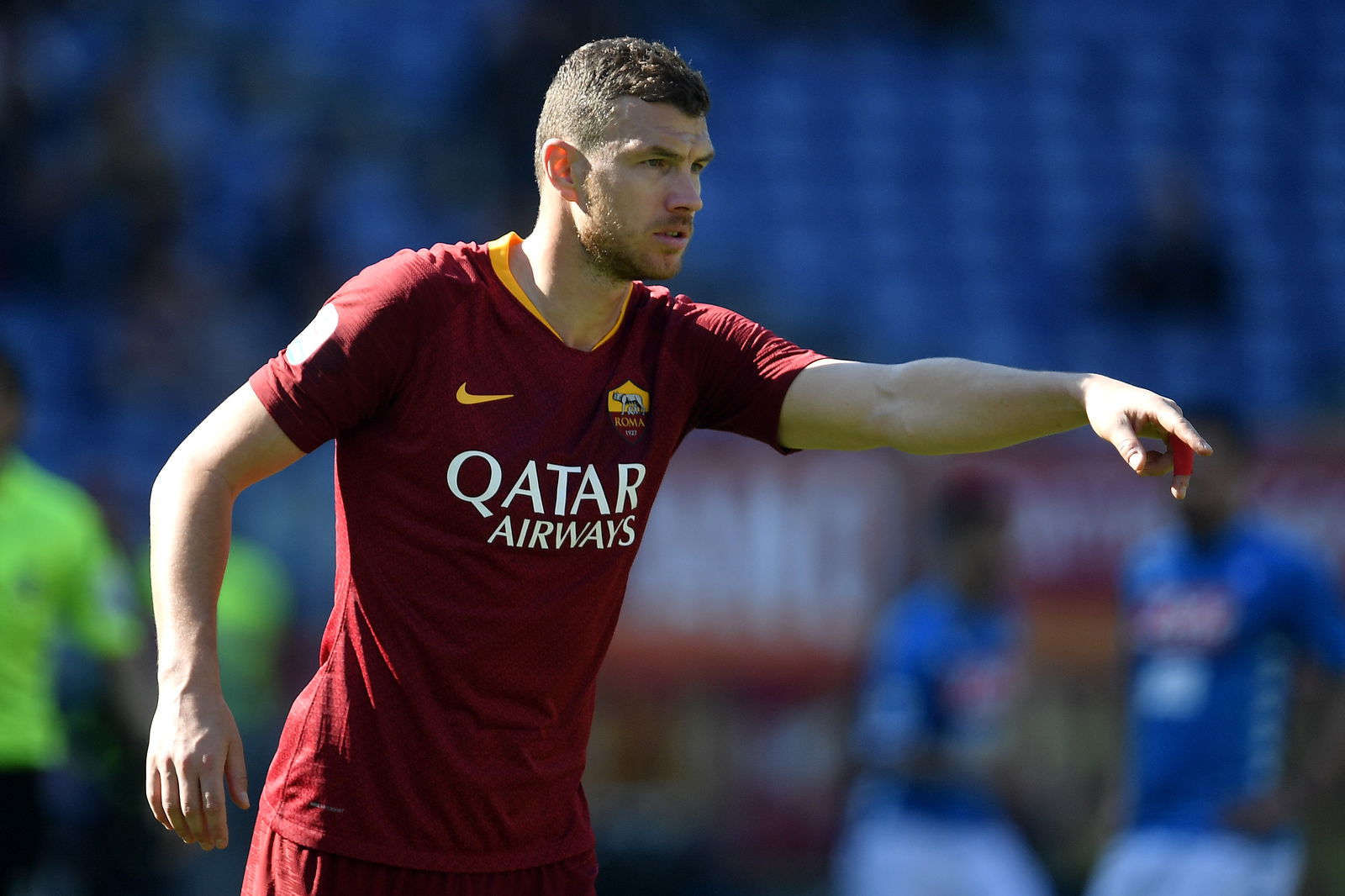 Dzeko will stay in Italy for 3 more years.
Italian side Roma extended the contract of Bosnian striker Edin Dzeko on Friday for another three years.
Dzeko has been heavily linked with a move to Inter Milan throughout the summer and Antonio Conte's side were confident of landing the former Manchester City striker. New boss Conte wanted to overhaul Inter's attacking options for the new season by signing Dzeko and Romelu Lukaku but has only signed the latter.
They even tried to include former captain Mauro Icardi in a deal that would see Dzeko join the club, but in a stunning development, the Bosnian striker has signed a new deal that will keep him in red and yellow through June 2022, tacking on an additional two-years to his current deal. It was set to expire at the end of this season, Dzeko's fifth with the club.
"AS Roma are delighted to announce that striker Edin Dzeko has signed a contract extension with the club. Dzeko, 33, has agreed a new three-year contract with the Giallorossi, which runs until 30 June 2022″, the club officially announced.
No financial terms were released by the club, though it is rumored his salary will remain the same, €4.5 million net.
SEE ALSO:
Upon signing his new deal, Dzeko reflected on the somewhat chaotic nature of the rumor cycle: "Over the last few weeks I have realized just how much the club wanted me to stay.
"My conversations with the board, the work we have been doing with the coach, the relationship with my teammates and the love of the fans has all made me realize once again what I had already learned during these four years – that Rome is my home", he said, according to Roma's official website.
The Bosnian international joined Roma in the summer of 2015. In his four seasons in the Italian capital he has gone on to score 87 goals in 179 appearances – putting him joint-seventh on the club's list of all-time leading scorers.