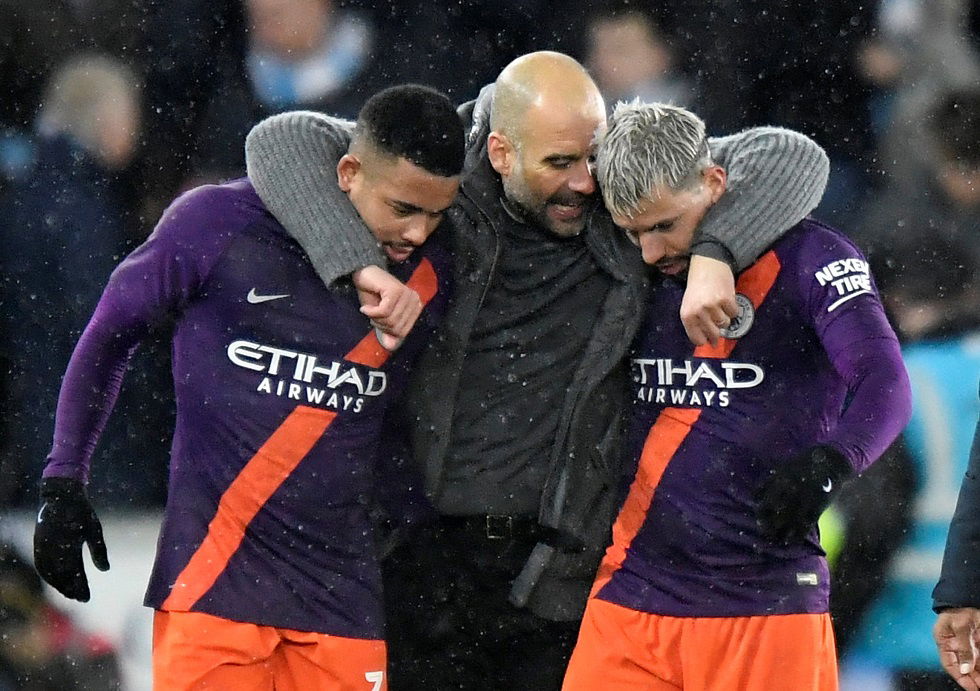 If you thought you knew the heights of Pep Guardiola's tactical flexibility, you are about to be surprised.
Kun Aguero was at the unfortunate end of a penalty-box collision in the match against Burnley that landed him in the hospital. Now, the Argentine is set to miss around five to six weeks of action.
Pep Guardiola of course, has a backup in Gabriel Jesus to cover the position but he does have other plans. With his eyes set on this year's Champions League and FA Cup, Guardiola explained how Aguero's absence will effect Manchester City.
He said, "Of course the impact is big; to win the Champions League you have to arrive in the best moment, in the best condition as possible, but at the same time the situation is what it is. Sometimes when this happens teams make a step forward with other players to solve situations, so that is what we have to do."
Guardiola continued on exactly how he plans on dealing with Aguero's absence and the closely-knit schedule post the coronavirus lockdown. "We don't have any doubts about Gabriel," he said. "The only doubt is that not one single player can play every three days. Raheem can play in this position, even Gündogan and Bernardo. Not like a [proper] striker but we can use them."
Ilkay Gundogan and Bernardo Silva are traditional midfielders who have never featured as a forward in their entire careers. It will be interesting to see how they fair in a centre-forward role.
Aguero's contract is due to run out in 2021 as he turned 32 this month. Guardiola still rates the striker highly and wants to continue working with him. The Spaniard added, "We want to keep him and we're delighted at what he is as a player and a person in the locker room. An exceptional guy. A young player, we're delighted. We have no doubts with or without Agüero. We have two incredible strikers. [And also] Gabriel can play with Agüero."
READ MORE: Manchester City vs Chelsea Preview