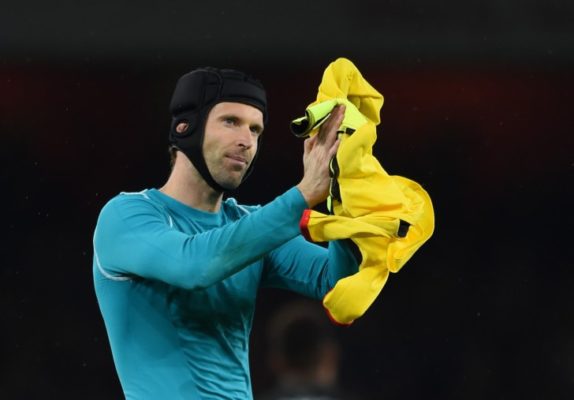 Arsenal keeper Petr Cech has hit out at his critics after being criticized for his faulty foot works.
The arrival of Unai Emery has brought a sea of changes at the Emirates as Cech has been asked to be involved more in the buildup of the attack. Emery's pragmatic philosophy has brought a sense of panic in the side as players have often been caught out position a number of times while attempting the new approach.
Cech himself was a victim as he almost gifted a golden chance to Cardiff City's Harry Arter but the player subsequently squandered the chance as the keeper heaved a sigh of relief.
Cech's future was up in the air following the arrival of Bernrd Leno from Bayer Leverkusen but the latter hasn't had the chance as the Czech international has been the preferred choice in the goal for the new gaffer.
Defending her position Cech said, "I had 166 passes in the first four games which is a huge amount and everybody picked up on only two.
"It's obviously not a great thing to do when you pass the ball in a dangerous area, like I did at Cardiff when I gave it to Harry Arter but it's part of the game that you can always make a mistake.
"If you look at the evolution of Barcelona and Man City, it didn't happen overnight. As they got more familiar with that [style], the results came.
"We're now in that process of getting to know what advantage it gives us."