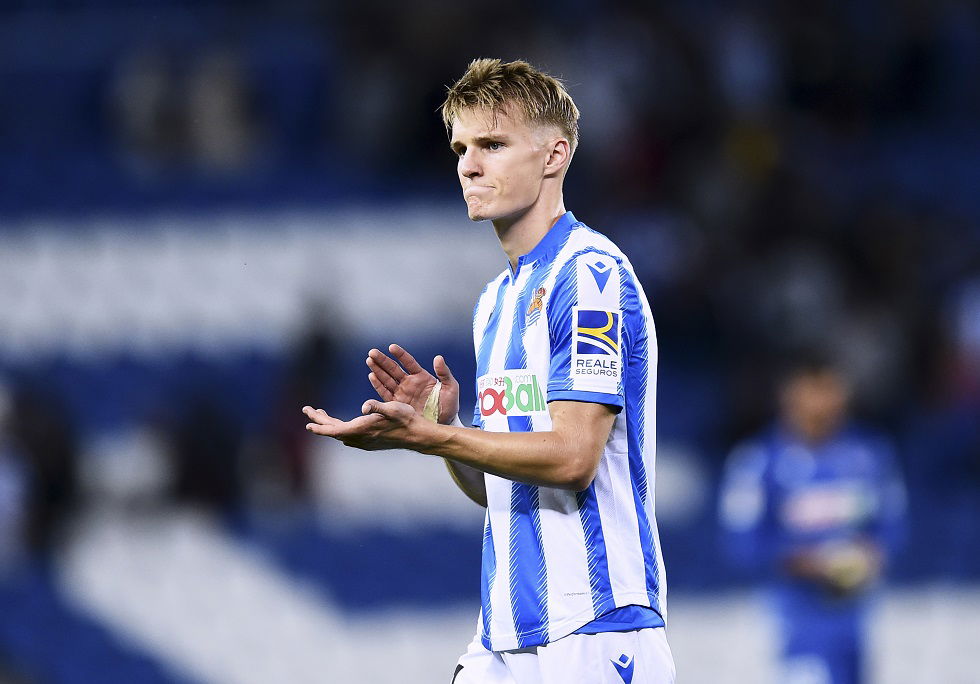 Martin Odegaard is being talked about possibly returning to Real Madrid after a successful loan spell this season.
Since being signed as a budding teenager, Odegaard has gradually developed to become a prime La Liga attacking midfielder.
He has been directly involved in 15 goals in 28 appearances for Real Sociedad this term, becoming an instrumental part of their offence. The Royals feel they can hang on to Odegaard for one more season as part of his two-year deal.
Real Madrid has been so impressed with the Norwegian that they are reportedly planning to prematurely bring him back to the Santiago Bernabeu.
Sporting director, Roberto Olabe told Marca, "Martin decided to come to us after having an agreement with Leverkusen. I imagine that he liked what he heard and saw, and I understand that it's going to be similar now. We have to let him express himself, not just as a player, but as a person too."
Olabe added, "We've had a special relationship with Real Madrid for some time. There is an open conversation and they know how Martin is and what he's thinking. I'm moderately optimistic from what I see on Martin's face. I have a lot of confidence in him, not just as a player, but how he is. I'm more worried about Martin than Madrid."
READ MORE: Real Madrid Players Salaries 2020 (Weekly Wages)