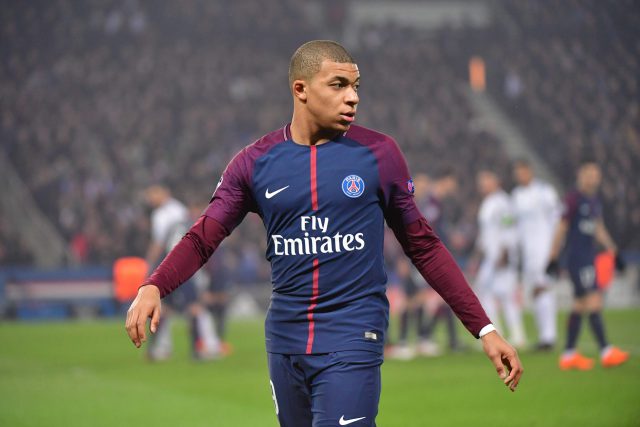 Biggest Transfer Window Ever (Summer 2022)?
Is This Summer Going To Be The Biggest Transfer Window Ever? With the 2022 season wrapping up around the world, there are still titles to be won, European spots to qualify for and heartbreaking relegations to come. However, the transfer hype never stops, and fans are awaiting the summer window ahead of us, which looks set to be one of the biggest and best we have ever seen. Two of the best young forwards in the world in Erling Haaland and Kylian Mbappe look to be heading to pastures new, with both sagas set to rumble on all summer. Here we look at those two potential moves, as well as some other storylines to keep an eye out for and seeing where this window could stack up against some of the all time greats.
Will Kylian Mbappe achieve his childhood dream?
For Kylian Mbappe, there is a big decision to make this summer. Either he stays at PSG and becomes one of the biggest earners in the sport, or he goes to Real Madrid, achieving a dream he has had since he was a child. In November 2021, Mbappe released a comic book autobiography in collaboration with illustrator Faro called "Je M'Appelle Kylian", which includes a section in which he has a visited by Real Madrid legends Zinedine Zidane and Cristiano Ronaldo and tells his father that visiting the Bernabeu was the best day of his life.
Mbappe's mother added fuel to the fire in a rare interview recently with Le Parisien that last summer her son had decided to join Real so he could "realise his dream and create history" but the move did not get completed. She continued: "Kylian wants to be at the centre of a sports project. He needs constant challenges." According to the best betting apps, the 23-year-old is just 2/5 on to join Real Madrid next season as the Spanish giants look to close in on his signature.
The Frenchman's contract at PSG runs out in June, making him available to sign on a free transfer for Real Madrid, and while it has seemed destined to happen for years now, PSG are determined to keep hold of their golden goose, and are reportedly feeling confident that they can do exactly that.
PSG director Leonardo recently hinted that this could indeed be the case, telling L'Equipe after the first leg of their Champions League tie against Madrid: "We are not sellers, that changes the spirit. Now, I think Kylian has really thought things through." Reports have surfaced recently that PSG have offered Mbappe a contract which includes a €100million signing-on fee and a €50m-net salary for two years to stay, and they are now playing the waiting game to see if he chooses to stay or go to Real.
Erling Haaland
Since Erling Haaland joined Borussia Dortmund from RB Salzburg, he has established himself as one of the world's best centre forwards. He has ridiculous top-end speed, and power and is a deadly finisher, and is still just 21 years of age. The Norwegian phenom has been linked with a move to one of the world's top clubs for a few years now, but with his release clause of £63 million kicking in this summer, teams are queuing up to have a shot at winning Haaland's signature. Manchester City are the current favourites to sign Haaland with odds of 3/5. Real Madrid are second-favourites at 3/1, while Barcelona are 9/1 and Bayern Munich are 15/1.
City have undoubtedly been brilliant this season and could leave with Premier League and Champions League honours. But it has been clear for the entire year that they are in need of a centre forward. Since the departure of Sergio Aguero, Pep Guardiola has used different variations of false nine's and midfielders leading the line but a true focal point in the shape of Haaland could really take them to the next level. They have a sentimental connection to Haaland, given that his father and agent Alf Inge played for City between 2000 and 2003, and Haaland is known to love the Premier League. If Mbappe decided to stay at PSG after all, expect Real Madrid to be right in the mix for Haaland, and don't count out Barcelona, who has returned to competing with the best in the transfer market after a few down years due to their debts, and have been putting a big sales pitch in front of Haaland. Xavi has even reportedly had multiple meetings with the Norwegian to sell him on their project.
What's the best window ever?
A lot would have to happen this summer for it to top some of the all time great transfer windows, but with clubs willing to spend big again after the pandemic, don't be surprised if it's one of the biggest, especially if it is led by big money moves for Mbappe and Haaland. Arguably, the biggest window to date so far has been the incredible summer of 2009. That year, Cristiano Ronaldo secured his record €94million move from Manchester United and Zlatan Ibrahimovic went from Inter Milan to Barcelona for €69.5m – two huge signing for Spain's elite clubs that ended up working out slightly differently. Real weren't done with just CR7 though, they also bought in Ballon d'Or winner Kaka from AC Milan for €65m, Xabi Alonso from Liverpool €35.4m, and Karim Benzema from Lyon €35m. The galacticos 2.0 era began with CR7 at the middle of it, and Real would go on to have incredible success with these players. On top of that, two big deals in the Premier League occurred when Manchester City ruffled a lot of feathers by signing two rival players. Emmanuel Adebayor joined from Arsenal and would go on to score against his old team and do that celebration. Carlos Tevez also joined City from biggest rivals Manchester United, which truly shocked football fans across the world. There has to be a huge amount of drama this summer for it to compete with 2009, but this time last year no one would have predicted Ronaldo and Messi both leaving their clubs, so absolutely anything can happen in just a matter of weeks when it comes to the transfer window.
See More: