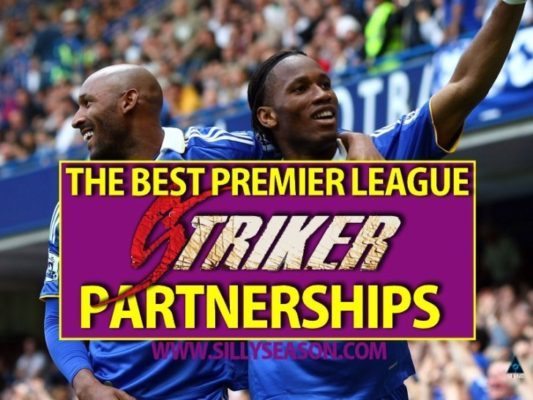 The best Premier League striker partnerships
The Premier League has luckily played host to some of the greatest talents in world football and over time, it's put together some of the best striker partnerships ever and today SillySeason are going to look into those partnerships.
Every player's dream is to play in England and play in the Premier League. It's considered the best league in world football and that is why stars want to play in it.
Since it's introduction in 1992, it's witnessed some incredible strike partnerships, but SillySeason have picked their favourite 10 of all time.
Lets start the list at number-10!
10. Didier Drogba and Nicolas Anelka – Chelsea
Starting the list at number-10 is Chelsea's deadly duo of Didier Drogba and Nicolas Anelka.
The duo were gelled together back in 2008 when Anelka arrived at Stamford Bridge from Bolton Wanderers. At the end of that campaign, The Blues won the Premier League and Drogba won the Golden Boot.
The two strikers mixed strength and power with an aerial threat as well as excellence with the ball at their feet.
Chelsea were scoring for fun back when they had Drogba and Anelka together.