TOP 10 Forgotten Footballers you had no idea were still playing 2018!
Who are the Forgotten Footballers still playing right now? Top 10 Forgotten footballers still playing? List of forgotten footballers still playing? Most of you are under the impression that the guys on this list of Top 10 Forgotten Footballers you didn't know were still playing retired long ago, in fact, you are damn sure these guys retired ages age, you saw their last games, you saw the send off, you read about it, even saw it reported on T.v.
Well hold on to your hats because you have been a victim of the "Mandela effect".
What is the Mandela effect?, glad you asked, well you know how Nelson Mandela died back in the 80's? Well guess what, he didn't!, he actually died on 2013!, for some of you this will come as a shock.
Now the theory behind the 'Mandela effect' is as follows as per Snopes.com:
In simplest terms, the Mandela Effect is an instance of collective misremembering. Examples include lines from famous movies that everyone gets wrong (e.g., Humphrey Bogart's saying "Play it again, Sam" in Casablanca), erroneous dates and numbers (apparently many people answer "52" when asked how many states there are in the U.S.), and historical misconceptions (are you among those who recall learning in school that cotton gin inventor Eli Whitney was black?).

The term "Mandela Effect" was coined by self-described "paranormal consultant" Fiona Broome, who has written on her web site that she first became aware of the phenomenon after discovering that she shared a particular false memory — that South African human rights activist and president Nelson Mandela died in prison during the 1980s (he actually died in 2013) — with many other people
This same rule applies to the list below while you thought these Footballers had retired, they actually didn't, they only left their former clubs just like any normal transfer.
Here are the Top 10 Forgotten footballers you didn't know were still playing football:
10. Diego Forlan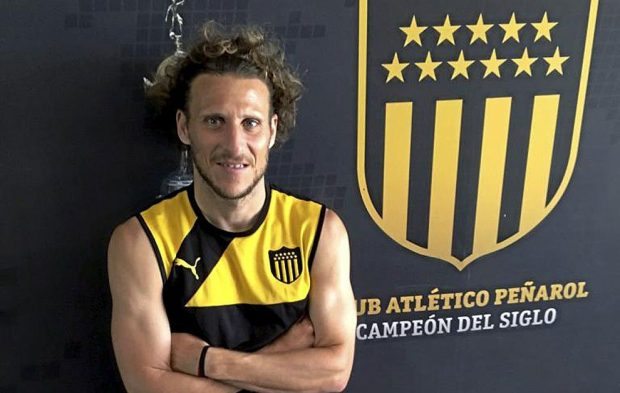 A superstar back in 2010 The former Manchester United man won the Europa League with Atletico Madrid, scoring a in the final, and on top of that he had a superb World Cup where he was the joint top-scorer on five goals, helping Uruguay to a fourth-place finish.
The 38-year-old is still very much an active player, playing for Hong Kong club Kitchee.