1. Eden Hazard to Real Madrid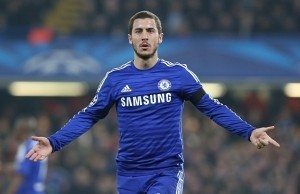 Topping the list of deals we would like to happen this January transfer window is Belgium and Chelsea winger Eden Hazard, The Belgium international has ot been in his best for of late but is still one of the best players in the world. The PFA Player of the year was influential in Chelsea's 2015 Premier League and Capital one triumph last season.
The Chelsea wizard has been on Real Madrid transfer tab for a while now and people would be more than happy to see the young winger switch to Real Madrid considering now that Zinedine Zidane is the head coach. just some few month back Zedane made a statement saying " Their is Lionel Messi and Cristiano Ronaldo, both are spectacular, but i like Eden Hazard more." Zidane has been a long term admirer of Hazard and might just drop an offer for Chelsea which they can't refuse.