3. Alex Teixeira to Chelsea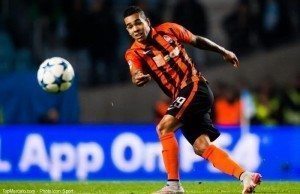 Shaktar Donetsk seems to be producing a nuber of quality Brazilian players over the years first it was Willian Borges Da Silver now it's Alex Teixeira on the transfer list of the blues, Teixeira is playing his seventh season in Ukraine and thinks he is ready to try out a more competitive league like the Premier League and no doubt this player would do well at Chelsea.
This is the transfer many Chelsea fans would like to pull through and could link him with fellow Brazilians Willian, Oscar and Ramires. Reports say Shktar are looking for $4 million for the Brazilian attacking midfielder.