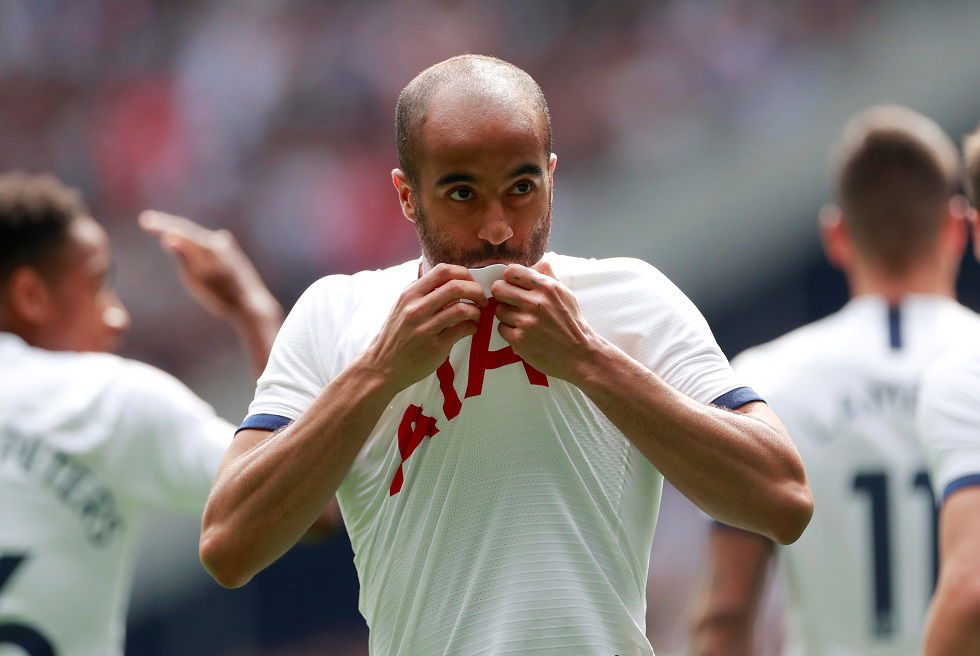 Lucas Moura is not willing to make injury excuses after 1-0 defeat to RB Leipzig.
Tottenham Hotspur are currently without any registered strikers in their lineup since both Harry Kane and Heung-Min Son are out injured.
The absence of any direct attacking threat showed at the Tottenham Hotspur Stadium on Wednesday when the German outfit paid them a visit. Moura said, "We lose two big strikers but we cannot cry. That's the game. Every team has problems such as this. I will give my best to score goals. I will give 100 per cent and we will go into the second leg with Leipzig with a strong mentality. We have the quality to go there and qualify."
Lucas' comments came after Jose Mourinho admitted that Spurs are really in trouble with a number of key players out of action. However, he certainly has not lost the belief of his players as the Brazilian added, "We can turn it around, the game is not over. It is a result we did not want. We did well with the system we chose to play.
"We had opportunities to score. We lost the game, but it's not over. We will prepare well and I am sure we are capable to go there and qualify. We know that in football everything can happen and we will not give up. We need to believe and that's what I do every time. I believe in God. I believe in myself. I believe in my team-mates. We work hard and see what will happen."
The North London outfit are about to go through yet another acid test when they face Chelsea this weekend at Stamford Bridge.
READ MORE: Top 10 players who were rejected as youngsters!