Best players never to win the Champions League!
Greatest players never to win Champions League? Who are the greatest players never to win the Champions League?
Two of the greatest players that have never won Champions League are Zlatan Ibrahimović and Gianluigi Buffon. They have both won so much during their long careers but the UEFA Champions League has always eluded them. Here we look at the Greatest players never to win the Champions League!
Greatest players never to win the Champions League
The best not to have won the Champions League? Who do you think is the biggest player never to win the Champions League? For more lists, check out our list of best Champions League comebacks of all time and players with the most Champions League appearances!
1. Zlatan Ibrahimović (AFC Ajax, Juventus, FC Internazionale Milano, FC Barcelona, AC Milan, Paris Saint-Germain, Manchester United)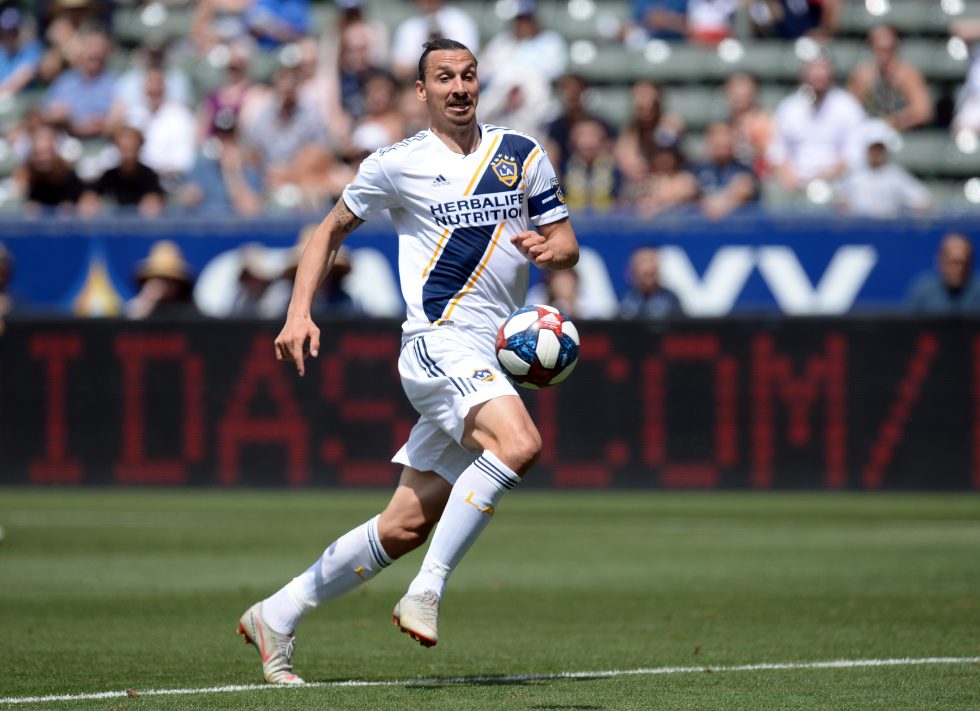 The Swedish international remains without the most coveted club trophy of all – a European crown which, in his own words, "would mean a lot." In the competition's 23-season history, no man has made more appearances than the forward's 109 without going all the way.
José Mourinho's Inter, the club he left to join Josep Guardiola at Barcelona, denied Ibrahimović in the 2009/10 semi-finals. A domestic championship winner with six different teams, the Swede still harboured ambitions of ending his European quest with Manchester United. However, he is now in the MLS.
2. Michael Ballack (1. FC Kaiserslautern, Bayer 04 Leverkusen, FC Bayern München, Chelsea FC)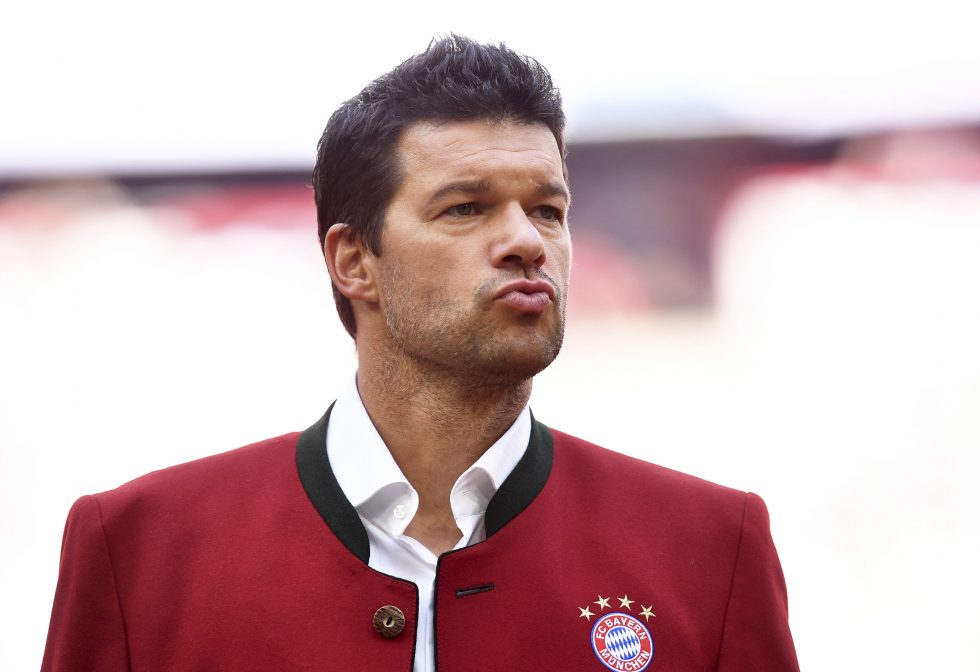 "It's hard to remember details of what happened when you lose such a big game; you just remember how much it hurt," said the ex-Germany captain, who lost two finals in the most unfortunate of circumstances.
He was a key member of the Leverkusen side defeated by Real Madrid CF and THAT Zinédine Zidane goal in the 2002 final. Six years later his Chelsea team fell to Manchester United FC in the Moscow showpiece, hinging on John Terry's slip – Ballack had scored the Blues' first goal in the shoot-out. Michael Ballack is one of the Greatest players never to win the Champions League.
3. Patrick Vieira (Arsenal FC, Juventus, FC Internazional Milano)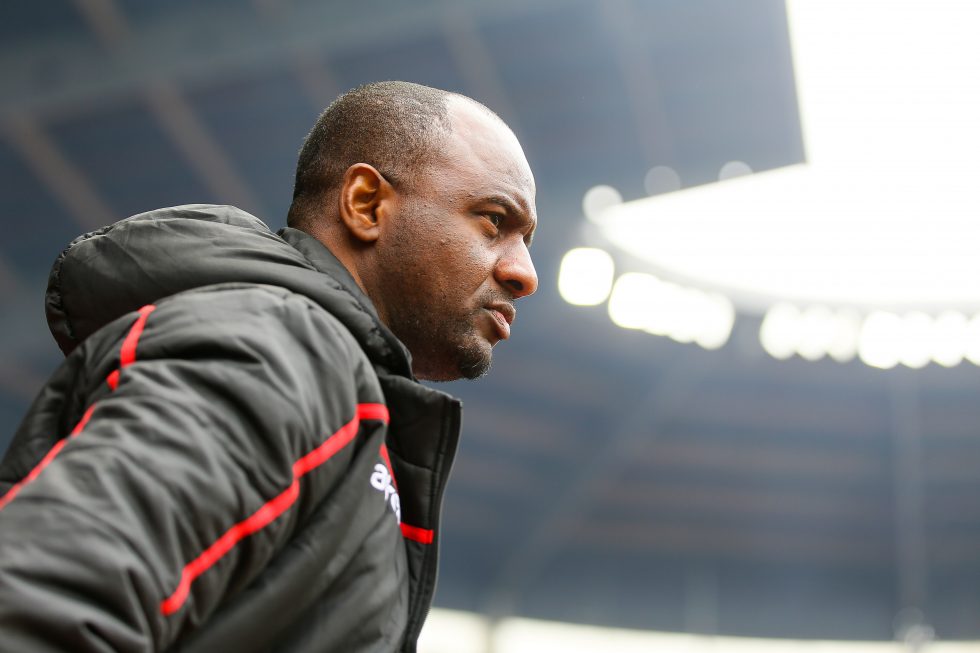 A key figure in transforming Arsenal's fortunes under Arsène Wenger, the 1998 World Cup and UEFA EURO 2000 winner never advanced further than the quarter-finals – with the Gunners – in 2000/01 and 2003/04.
The former French international claimed six league titles in England and Italy, but was unable to replicate domestic success on the continent – missing a penalty for Arsenal in a UEFA Cup final shoot-out reverse to Galatasaray AŞ in 2000.
4. Pavel Nedvěd (AC Sparta Praha, SS Lazio, Juventus)- Greatest players never to win the Champions League
Having missed Juve's final loss to Milan at Old Trafford through suspension, the 2003 Ballon d'Or winner expressed his hope of landing the elusive medal in his final campaign, saying: "I would love to finish my career with victory in the Champions League."
Juventus's 2008/09 challenge was ended by Chelsea in the round of 16, however. Before a €41m switch from Lazio, Nedvěd had lifted the UEFA Cup Winners' Cup with the Biancocelesti in 1999.
5. Ruud van Nistelrooy (PSV Eindhoven, Manchester United FC, Real Madrid CF)
Leading scorer in three campaigns, the prolific Dutchman holds an unwanted record – no one has hit as many goals in the UEFA Champions League (56 in 73 outings) without securing the trophy.
He never got further than the semi-finals, in 2001/02 before being knocked out by a Ballack-inspired Leverkusen. Van Nistelrooy is content though. "I am proud to have won team and individual trophies, but my greatest satisfaction was to be able to work day after day, year after year." He is one of the Greatest players never to win the Champions League.
6. Lilian Thuram (AS Monaco FC, Parma FC, Juventus, FC Barcelona)
A 1998 World Cup and UEFA EURO 2000 winner with Les Bleus, the France defender came close with Juve yet suffered 2002/03 shoot-out heartache against the Rossoneri after 120 goalless minutes in Manchester.
Thuram stayed on the bench as Frank Rijkaard's Barça endured a last-four exit at the hands of United in 2007/08. He had nearly gone all the way as a 22-year-old when Arsène Wenger guided Monaco to the semi-finals in 1993/94.
7. Hernán Crespo (Parma FC, SS Lazio, FC internationale Milano, Chelsea FC, AC Milan)
"Winning the Champions League would be a dream come true," Crespo declared after shrugging off his last-four hoodoo to reach the final in 2004/05. Having lost semi-finals the previous two seasons with Inter and Chelsea, the Argentina forward finally had a chance to achieve his ambition in Istanbul. He struck twice and, leading 3-0, his dream was almost realised by half-time. We all know what happened next …
8. Fabio Cannavaro (Parma FC, FC Internazionale Milano, Juventus, Real Madrid CF)
Born in Naples, Cannavaro left his home-town team to join Parma in 1995 and four years later the defender picked up the UEFA Cup – it proved his only European trophy. Awarded the Ballon d'Or after attaining his international pinnacle at the 2006 World Cup, he never progressed further than the last four in the UEFA Champions League. His Inter side succumbed to eventual winners Milan in 2003.
9. Francesco Totti (AS Roma)
"I've always dreamed I would wear this shirt for my entire career," said the Giallorossi's talismanic captain. He has managed that, and under Fabio Capello in 2000/01 he helped inspire Roma to the Serie A crown. In Europe, the 2006 World Cup winner has been unable to proceed beyond the last eight, missing out on a semi-final berth in 2006/07 and 2007/08.
10. Sol Campbell (Arsenal FC)
A member of the 'Invincibles' squad that went unbeaten in the 2003/04 Premier League, Campbell and his Gunners team-mates failed to replicate their success in Europe that term, halted by Chelsea in the last eight. Two years later the north Londoners made it to their first final and the England defender scored the opener for Arsène Wenger's ten men before they lost 2-1 to Barcelona in Paris. "It's a shame we couldn't just finish it there and then," he bemoaned.
11. Ronaldo (FC Internazionale Milano, Real Madrid CF)
His star shone bright on the European stage and at international level. However, the prolific Brazilian – a UEFA Cup victor in 1998 with Inter – never strode further than the 2002/03 semis, when Madrid were knocked out by Juventus.
The two-time Ballon d'Or winner revealed his only regret after retiring, saying: "I live football with a passion that doesn't give me any peace for not winning the Champions League – it's a trophy everyone would love to win."
12. Dennis Bergkamp (AFC Ajax, FC Internazionale Milano, Arsenal FC)
A two-time UEFA Cup winner, the non-flying Dutchman signed off with a noticeable gap on his CV. At Arsenal he contested the quarter-finals twice (2000/01, 2003/04), before the 2006 decider promised a fitting end to a wonderful career.
However, he was left on the bench as ten-man Arsenal were undone by Barça. "If only I'd been five years younger! But that was probably the most we could have hoped for," Bergkamp said recently.
13. Lothar Matthäus (FC Bayern München, FC Internazionale Milano)
The 1990 World Cup and Ballon d'Or winner was in his 30s by the advent of the UEFA Champions League but there was plenty left to come. He was still playing in 1999, and looked set to finally get his hands on the European Cup as Bayern led United 1-0. It had been the same situation 12 years before, against FC Porto, and lightning duly struck twice in a famous comeback. Matthäus retired in 2000 – Bayern collected the trophy the following year.
14. Michael Owen (Liverpool FC, Real Madrid CF, Manchester United FC)
"If I was at a smaller club then I'd never be involved in any big games," Owen stated following a frustrating spell at United. His Old Trafford stay was limited to mainly substitute cameos. The former England forward remained on the bench as the Red Devils lost 3-1 to Guardiola's Blaugrana at Wembley in the 2011 final. In fact, his time at Anfield, Old Trafford and the Santiago Bernabéu produced a solitary European trophy – a UEFA Cup win in 2001 with Liverpool. Michael Owen is one of the Greatest players never to win the Champions League.
15. Gabriel Batistuta (ACF Fiorentina, AS Roma, FC Internazionale Milano)
Argentina's record scorer never experienced the knockout stage with Fiorentina or Roma. The Viola failed to survive the second group stage in 1999/00, finishing third behind Manchester United and eventual runners-up Valencia CF.
At 31 he moved to Rome and landed the Scudetto at the first attempt – but again exited before the last eight in two European campaigns with the Giallorossi. The 'Lion King' was omitted from Inter's 2002/03 squad en route to the semi-finals.
16. Laurent Blanc (FC Internazionale Milano, Manchester United FC)
On the international scene 'Le Président' claimed a World Cup on home soil. Two years later he added a UEFA EURO 2000 success to his medal collection. The defender's 20-year club career yielded the 1997 UEFA Cup Winners' Cup with Barcelona, yet UEFA Champions League glory escaped him. Part of the United side that crashed to Leverkusen in the 2001/02 semis.
17. George Weah (AS Monaco FC, Paris Saint-Germain, AC Milan)
Winner of the 1995 Ballon d'Or, the Liberian's goals fired Paris during their last-four odyssey the same year, scoring seven times. A stellar playing career netted him three domestic championships and a haul of individual accolades, though Weah missed out on the continent's ultimate prize.
18. Alan Shearer (Blackburn Rovers FC, Newcastle United FC)
Announcing the end of his glittering career, which earned him a solitary league title with Blackburn, the England international insisted: "I've never had any regrets." By a distance the Premier League's all-time top marksman, Newcastle's record scorer is on an illustrious list of English players to have notched a hat-trick in Europe's elite competition, a treble against Leverkusen. He never got further than the second group stage, however.
19. Eric Cantona (Olympique de Marseille, Leeds United AFC, Manchester United FC)
Shortly after United's semi-final defeat by eventual winners Borussia Dortmund in 1996/97, Cantona said he would retire at the end of the season. His surprise statement came a week to the day after his fifth championship in six seasons in England.
Sir Alex Ferguson's charges would recover from their captain's departure, becoming champions of Europe two years later. Cantona had also made the last four of the European Cup earlier in his playing days – in 1989/90 – but Marseille succumbed to SL Benfica.
20. Roberto Baggio (AC Milan, FC Internazionale Milano)
The 'Divine Ponytail' represented the biggest clubs in Italy yet rarely had the chance to display his talent in the UEFA Champions League. Baggio was in the Milan side that went out at the group stage in 1996/97, but did venture into the last eight in 1998/99 with Inter.
The attacker, who compiled 27 goals in 56 matches for his country, did win a European trophy in his career – the UEFA Cup with Juve in 1992/93.
Gianluigi Buffon (Parma FC, Juventus)- Greatest players never to win the Champions League
The only player who is still capable of changing his destiny. After helping the Bianconeri to their first UEFA Champions League final since 2002/03, Italy's most-capped player posted a tweet that summed up his extraordinary journey: "From Berlin to Serie B and back again." However, the dream to lift the CL still remains a dream.
Having played in the Manchester final loss, one of the greatest goalkeepers of modern times had to wait 12 years for the opportunity to add the grand prize to a trophy-laden career. A return to Berlin – venue of the Azzurri's 2006 World Cup triumph – promised to be emotional for the Italian. But alas, he remains deprived.
Gianluigi Buffon has won the FIFA World Cup with Italy, the UEFA Cup with Parma FC and several Serie A titles with Juventus, but the UEFA Champions League has proved elusive – so far. A survivor of the Juve side that lost the 2003 final to AC Milan, Buffon can right that wrong next season while playing for PSG.
See also…
Best, greatest and top Champions League goalkeepers ever in history!
Top 10 football clubs that no longer exist