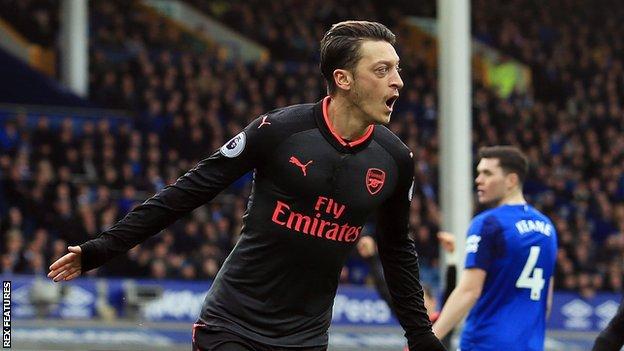 Arsenal coach Unai Emery is eager to help Mesut Ozil get back to good form. Ozil signed a contract extension in January that will keep hi at The Emirates Stadium till 2021. The 29-year old attacking midfielder had a poor outing at the World Cup where Germany were unable to defend their title and ended last in their group.
The past few weeks have been pretty difficult for Ozil as he sparked controversy by posing for a picture with Turkish President Recep Tayyip Erdogan along with Ilkay Gundogan. Several politicians criticized both Ozil and Gundogan while German chancellor Angela Merkel came out in support of the pair, claiing that both belonged to the national team.
When asked about fixing Ozil's form, Unai Emery said, "We are here to help every player. For me it's the same for one player as it is for 25 players, to help them. For us Mesut is a very important player. We want to help to be well, fine with us. The national team didn't get the results they wanted but today he is on holiday and I want him to relax good and I want, when he comes back with us, to start with a good mentality."
"(I) want to work with him with a new way and with an ambition to continue with this quality and help with this quality, getting better with the team. I think last year was a difficult year for all, not only for Mesut. I think it is for the team. They finished sixth in the Premier League – not the position we want."
Emery has been spending quite a lot of time at the Arsenal training base. The Frenchman and his staff have been assessing the players who did not feature in the World Cup. Ozil might be traveling with the Arsenal team to Singapore a week later. There they will be playing two friendlies against Emery's former club PSG and Europa League winners Atletico Madrid.