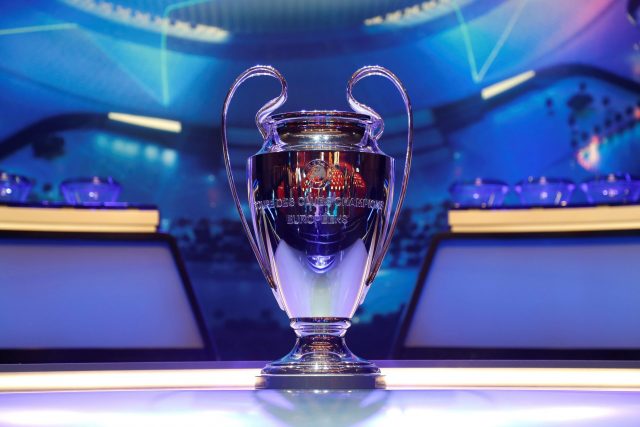 As we head into the knockout phase of the 2020-21 UEFA Champions League, speculation is already rising about who will win next summer. There are a number of candidates for the two teams who will be battling it out in Istanbul's Ataturk Stadium on May 29th, some with stronger claims than others.
There are certainly some big teams who have fallen by the wayside in the group stage and others who have made it through and who would dearly love the chance to win the most prized trophy in European football. So here are eight teams who have a fair to excellent chance of achieving this feat.
Bayern Munich
When the 2020 champions paraded the trophy around Lisbon's Estadio da Luz back in August it seemed like this marked a whole new era of superiority for the team. They've carried on this winning streak into this season both in the Bundesliga and on the European stage. As the clear winners in Group A, it would be a brave person who would predict anything other than another title to add to their record. And, although their draw against Atletico Madrid on December 1st meant that they won't win every match in the campaign, they're perfectly placed to pick up the prize.
Borussia Dortmund
Another German team that's in with a chance, even though it's a considerably lower one than Bayern, is Borussia Dortmund. They also easily topped their group on the way to the knockout stage leaving them and Lazio as the two teams to go through. They've made a strong showing in the Bundesliga so far this season. However, on the two occasions that they've played Bayern so far, they've come off second-best losing 2-3 in both matches. But perhaps the close score line means they're more evenly matched than the results suggest.
Liverpool
There's a very good chance that we'll be seeing at least one English Premier League team in the final on May 29th, maybe even two like the 2019 final. In that, as fans will remember, this team overcame Spurs to claim their sixth European title. Although they only made it as far as the round of 16 in last year's tournament, they made up for it by winning the Premier League 30 years after they last had topped the table. Jurgen Klopp's men have gone from strength to strength since then and could well be in line to be champions of Europe as well.
Chelsea
While Spurs only made it into the Europa League this season, their London rivals have been riding high. Possibly thanks to being in a relatively weak group including FC Krasnodar, Stade Rennais FC and, perhaps the only real opposition, Sevilla FC, they cruised through to the knockout stage. They might well find the competition a little more challenging from now on. They certainly found this was the case in the 2019-20 tournament when a 3-0 hammering from Bayern saw them exit from the round of sixteen.
Manchester City
If hunger for victory counts for anything, then Manchester City have to be contenders. No doubt spurred on by arch-rivals Manchester United's failure to move on to the knockout stage, motivation won't be lacking. Manager Pep Guardiola has won the title before with Barcelona. But the trophy cabinet at the Etihad Stadium could do with some more silverware, especially after what was undoubtedly a poor performance last season. Comprehensively beaten by Lyon in the quarter-finals, they also came a distant second to Liverpool in the domestic league.
Barcelona
Of the two Spanish teams in with a chance, Barcelona must be the favourites. Five times winners already, they'll want to put last season's humiliating exit behind them. For fans, the 8-2 thrashing by Bayern in the quarter finals was an all-time low for the team. They will also want to show that they're better than the mid-table position in La Liga suggests. Signs from the group stage are promising with five wins and one loss, against Juventus, so this might just be the year when they make it number six.
Sevilla FC
When a supercomputer was put to work to calculate which teams might make it to the final it gave Sevilla just a 4% chance. But this might be doing a disservice to the club from Southern Spain. The only team that beat them in the group stage was Chelsea and they were last season's Europa Cup winners against Inter Milan. Admittedly, they were fortunate beneficiaries of a Lukaku own goal, but they're doing well in La Liga.
Paris Saint-Germain
Last season's runners-up have to be worth a mention. The group stage has been hard for the team, but they made it through. And, of all the teams in contention, they probably want victory the most. After all, so much has been invested over the last few years by the Qatari owners, only to achieve domestic but not European success.
Of course, it's very early to start speculating about who will be the eventual winners in May. Although, it's not too soon to start putting a little money on the favourites. Take a look at this list of free bets and betting offers and you'll see that the opportunities are there. Plus, by getting in early, better odds are almost guaranteed.
And, whoever goes on to win this year's title, it is sure to have been a thrilling ride for their fans to get there.
READ MORE: