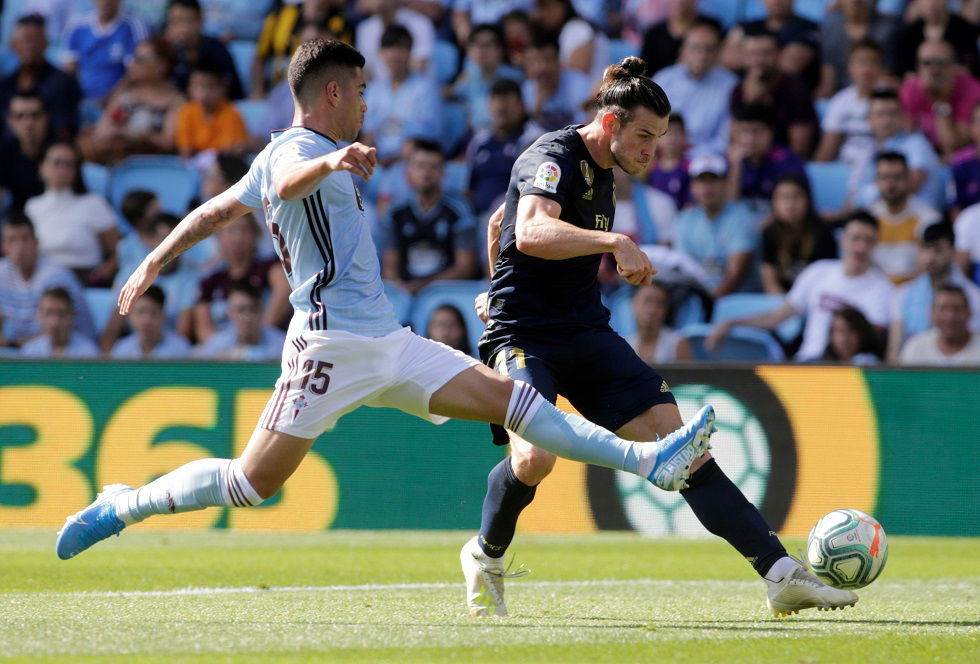 Zinedine Zidane has confirmed Gareth Bale will stay at Real Madrid for the 2019/20 season after his inspiring performance against Celta Vigo.
The Welshman's name in the starting lineup of Saturday's game was a giant surprise for fans after the summer he endured with the club. Bale's probably exit from the Stamford Bridge was all anyone talked about in Madrid for the past two months.
With the Spanish transfer window open till 2 September, no one could rule out the winger leaving but Zidane put an end to all rumours this past weekend. After Bale assisted Karim Benzema to the first Real goal and helped them collect their first La Liga away game this season, the French manager had to go back on his own words.
Zidane previously shocked supporters by stating that the Bale's exit would be profitable for all parties. However, he cancelled that statement by telling the press on Saturday, "He's going to stay and we all have to think of that as a positive thing. We have to focus on this season and nothing else. The injury to Hazard was bad luck for us but it didn't change the plans we had for Bale in this game. Gareth and everyone else here is going to show this shirt the respect it deserves."
See Also: Top 5 players with most league titles