Best Real Madrid players of decade
Best Real Madrid players of decade? Who are the best players to have worn the Real Madrid jersey from 2012 to 2022? Watch & Bet on La Liga Here =>
Spanish giants Real Madrid have been one of the most successful football teams of the past decade, having won four La Liga, one Copa del Rey, three Spanish Super Cups, five Champions Leagues, three UEFA Super Cups and four Club World Cups between 2012 and 2022.

It goes without saying that one of the main reasons behind their overwhelming success is their talented set of players, who have excelled for the team over the past few years. Not only are they some of the club's best footballers, but they are also some of the best in modern-day football. This is why we take a quick look at the Top 5 best footballers who have played for Real Madrid this decade. Watch & Bet on La Liga Here =>
Top 5 best Real Madrid players of decade (2012-2022)
5. Toni Kroos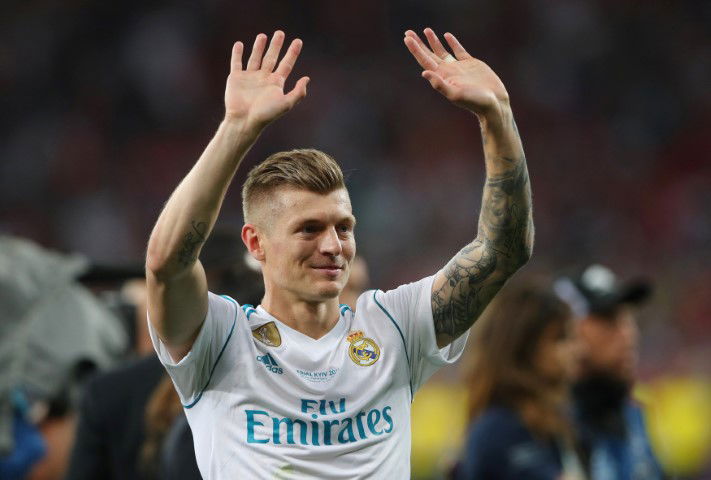 Just three days after Germany's FIFA World Cup win in 2014, Bundesliga giants Bayern Munich surprised everyone by announcing that they would be selling Toni Kroos, who had a great 2014 World Cup, to Real Madrid. Eventually, it turned out to be one of Bayern's biggest-ever mistakes in the transfer market, as the German midfielder evolved into a world-class footballer at the Santiago Bernabeu. Since the 2014-15 season, Kroos has been a vital clog in the Real Madrid midfield which dominated Europe for a greater part of this decade.
While Los Blancos won the 2013-14 Champions League without Kroos, the former Bayer Leverkusen star played in a key role in their future wins in 2015-16, 2016-17 and the 2017-18 seasons. Known for his vision and passing ability, the 29-year-old has also been named in the UEFA Team of the Year and the FIFPro World XI thrice each this decade.
SEE ALSO: